News
Trump's Pandemic Response Following His COVID Diagnosis Was Not What Advisers Hoped For: Book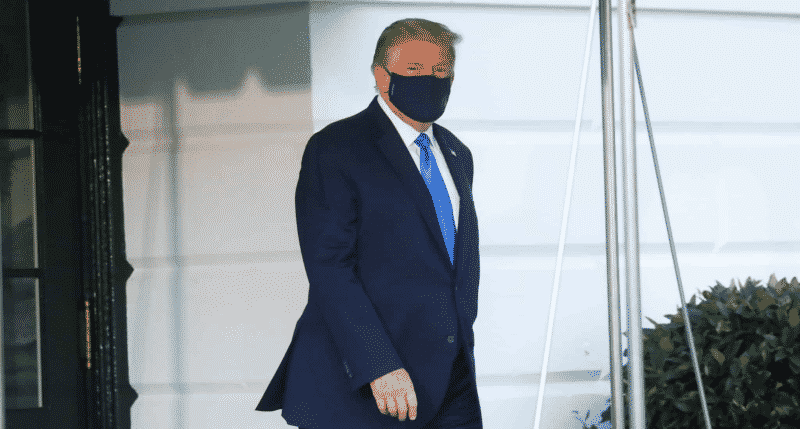 Advisers were hopeful former President Donald Trump's COVID-19 diagnosis would change his perspective on the pandemic, according to a new book.
The Washington Post published an excerpt of the book written by reporters Damian Paletta and Yasmeen Abutaleb titled "Nightmare Scenario: Inside the Trump Administration's Response to the Pandemic That Changed History" on Wednesday.
"Trump's medical advisers hoped his bout with the coronavirus, which was far more serious than acknowledged at the time, would inspire him to take the virus seriously. Perhaps now, they thought, he would encourage Americans to wear masks and put his health and medical officials front and center in the response," the excerpt reads.
Advertisement - story continues below
It continues, "Instead, Trump emerged from the experience triumphant and ever more defiant. He urged people not to be afraid of the virus or let it dominate their lives, disregarding that he had had access to health care and treatments unavailable to other Americans."
Trump and his wife, Melania Trump, tested positive for the coronavirus in October of 2020. He was taken to Walter Reed National Military Medical Center in Bethesda, Maryland, for treatment.
As The Washington Post noted, Trump used his recovery to "reinforce the message that the pandemic is receding and Americans should return to work — resisting entreaties to change his tone and behavior three weeks ahead of the presidential election."
The former president said during a rally in Florida following his recovery, "You know the bottom line, though? You're gonna get better. You're gonna get better. If I can get better, anybody can get better. And I got better fast."
Advertisement - story continues below
In another excerpt from the book, Trump reportedly "tried to joke about the virus for months, sometimes even mocking people who had become ill."
Truth and Accuracy
We are committed to truth and accuracy in all of our journalism. Read our editorial standards.
Conversation