News
'The View' Hosts Mock Melania Trump Over Comments About Vogue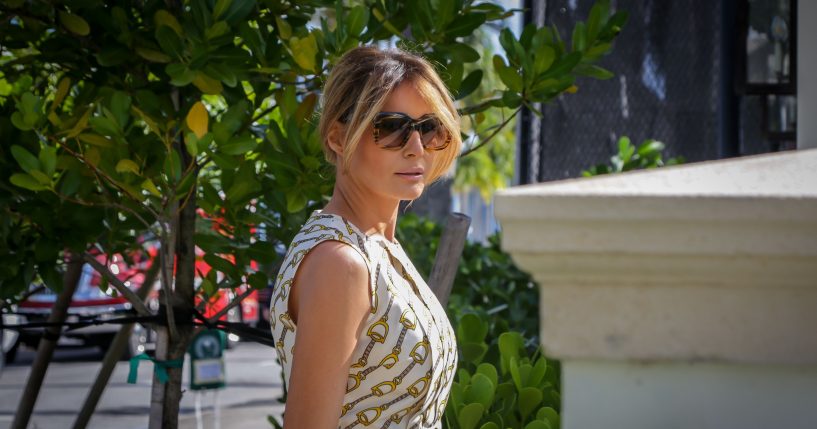 "The View" hosts reacted to comments made by former First Lady Melania Trump about Vogue magazine.
When asked during a Fox News interview over the weekend why she believed she was not featured on Vogue, Melania Trump responded, "They're biased. They have likes and dislikes and it's so obvious. I think American people and everyone sees it."
She added, "It was their decision and I had much more important things to do, and I did in the White House, than being on the cover of Vogue."
Advertisement - story continues below
Joy Behar immediately chimed in, saying, "What did she do?"
She continued, "She turned that beautiful Rose Garden into a cemetery. That's one thing she did. What did she do exactly? Honestly, I don't care what she does. I really don't care. Do you?"
Guest co-host Stephanie Grisham, who worked for Melania Trump and as White House press secretary, was asked if the former first lady was busy at the White House.
"You know what, she was first and foremost a mother, and she was a good mother and prioritized her son first. I will say that, and her initiatives were important to her," Grisham said.
Advertisement - story continues below
Behar went on to ask, "What are the initiatives?"
The others responded, "Be Best."
Should Melania Trump have been featured on the cover of Vogue?
Watch their comments below:
MELANIA TRUMP SLAMS 'VOGUE' OVER COVER SNUB: #TheView panel reacts to the former first lady's recent Fox News interview where she was asked why she thinks 'Vogue' magazine featured other first ladies on the cover but not her. https://t.co/cVclFZQmjA pic.twitter.com/1Ina4VwtWd

— The View (@TheView) May 17, 2022
Grisham explained, "Online safety, opioids, and um, just helping children with emotional intelligence, et cetera."
Advertisement - story continues below
She did say she believed Melania Trump should have been on the cover of Vogue.
Behar responded, "We've seen a lot of photographs online, though."
Grisham continued, "Again, I know it's easy to take potshots at her, and trust me, I would like to as well, but I think for this topic, there was bias there. But I will also say when Vogue came to us and asked if she would do a shoot, she would only do a shoot if she could be on the cover."
Whoopi Goldberg pointed out magazines cannot be told who is going to be on the cover.
Advertisement - story continues below
"She's a model and she knows how this works," Goldberg said.
The former press secretary told the co-hosts Melania Trump "expected to be on the cover but rightfully so, she had seen all the other First Ladies on the cover, so I do get that."
Sunny Hostin argued Vogue is a business and having Melania Trump on the cover may not have sold them a lot of magazines.
Truth and Accuracy
We are committed to truth and accuracy in all of our journalism. Read our editorial standards.
Comment Down Below
Conversation