News
Washington Post Tech Reporter Slams Amazon: 'Betraying Your Trust'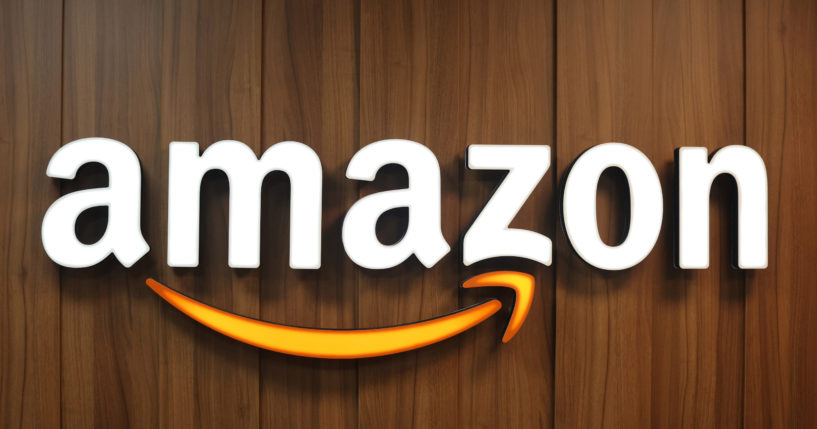 Geoffrey Fowler, tech reporter for The Washington Post, is slamming Amazon for 'betraying' users with advertisements.
Fowler published an interactive article on the Post's website titled, "It's not your imagination: Shopping on Amazon has gotten worse."
Notably, the Post is owned by Amazon founder Jeff Bezos.
Advertisement - story continues below
Opening the piece, Fowler asked if Amazon is a "good place" to go shopping.
"When you search for a product on Amazon, you may not realize that most of what you see at first is advertising. Amazon is betraying your trust in its results to make an extra buck," Fowler wrote.
The interactive article then features screenshots of what happens when Fowler searches for "cat beds."
"Here are the results. Next we'll put an orange highlight on all of the ads. Believe it or not, that's pretty much everything you see," Fowler explained.
Advertisement - story continues below
Yes, I know Jeff Bezos owns @washingtonpost. I've been covering all tech here with the same critical eye for the last 5 years.

It's time for a fresh look at Amazon.

When I search "cat beds," everything on the 1st screen is an ad. I turned them orange.https://t.co/hHzHtMmUdj pic.twitter.com/zYRSxX1fEn

— Geoffrey A. Fowler (@geoffreyfowler) November 25, 2022
He pointed out this is not "just a cat problem," adding, "The first page of Amazon results includes an average of about nine sponsored listings, according to a study of 70 search terms conducted in 2020 and 2021 by data firm Profitero. That was twice as many ads as Walmart displayed, and four times as many as Target."
Do you feel Amazon is "betraying your trust"?
Acknowledging Amazon is "unbeatable for service, fast shipping and easy returns," Fowler continued, "But as a place to find products, it's becoming a tacky strip mall filled with neon signs pointing you in all the wrong directions."
Fowler then wrote, "Amazon founder Jeff Bezos owns The Washington Post, but I review all tech with the same critical eye."
The tech reporter noted other companies are beginning to follow Amazon's lead, including Apple and Google.
Advertisement - story continues below
A quote from Amazon spokesman Patrick Graham is mentioned in the article, saying, "We are dedicated to providing customers with a world-class shopping experience, including working hard every day to ensure the ads they see are useful, informative, and help make shopping a little bit easier."
Fowler argued, on Amazon, "We're supposed to be the customers, not the eyeballs for sale. We're paying Amazon to buy a product, not to mention probably also paying for a membership in its Prime two-day-shipping product."
Addressing the question of how users can take back control, Fowler wrote, "I start my shopping on Google and trusted reviews sites, and then head over to Amazon only once I've identified what I want."
He added, "We can also learn the subtle ways Amazon hides what's really an ad, so you can make your own imaginary orange highlights."
Advertisement - story continues below
Toward the end of the article, Fowler makes a proposition.
"No more than half of any screen we see at any given time — be it on desktop web or a smartphone — should contain ads," he wrote.
In October, the Post reported Amazon's stock fell after the company's predictions for the upcoming holiday sales season failed to meet expectations.
Truth and Accuracy
We are committed to truth and accuracy in all of our journalism. Read our editorial standards.
Comment Down Below
Conversation