News
White House to Create Office That Will Focus on Climate Change Policy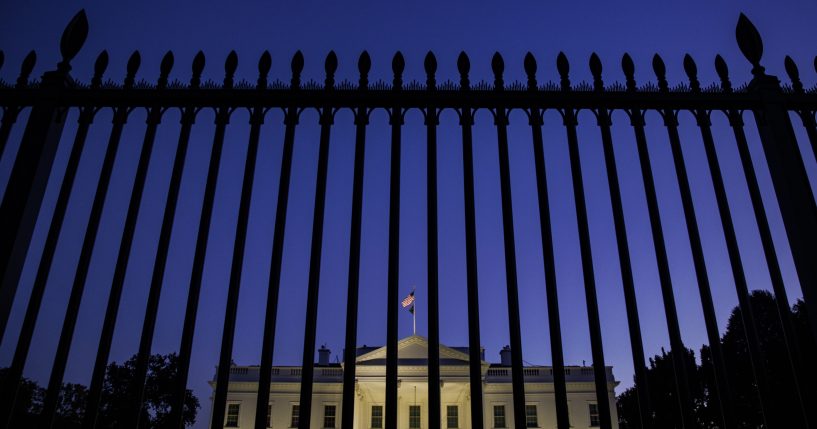 The Biden administration is expected to create an office that will coordinate climate change policy.
According to The Washington Post, the White House is launching a new division of the Office of Science and Technology Policy (OSTP). Sally Benson, an expert on energy at Stanford University, has been appointed to a high-level position to work on the policies.
Benson told the Post, "We have a 120-year-old energy system that was built over a long time period, and we're talking about very quickly changing that to a new system."
Advertisement - story continues below
She added, "And this is a huge opportunity for American industry, for American workers, to lead."
Additionally, the outlet noted Benson will work with the White House national climate adviser, Gina McCarthy, as well as the deputy director for climate and environment at OSTP, Jane Lubchenco.
The Post also reported that the division will use funding from the $1.2 trillion infrastructure bill to implement energy policies.
"We will work to make sure that those funds deliver the impact that we hope," Benson said. "And those technologies will really allow us to start to decarbonize things like the industrial sector and aviation fuels — things that are hard to decarbonize."
Advertisement - story continues below
The creation of the office comes as gas prices continue to rise. Biden announced on Tuesday his administration is making an effort to lower gas prices through the Department of Energy, as IJR reported.
He said "the Department of Energy will make available releases of 50 million barrels of oil from the Strategic Petroleum Reserve to lower prices for Americans and address the mismatch between demand exiting the pandemic and supply."
Biden received backlash for his move from lawmakers and former President Donald Trump.
"Now I understand that Joe Biden will be announcing an 'attack' on the newly brimming Strategic Oil Reserves so that he could get the close to record-setting high oil prices artificially lowered. We were energy independent one year ago, now we are at the mercy of OPEC, gasoline is selling for $7 in parts of California, going up all over the Country, and they are taking oil from our Strategic Reserves. Is this any way to run a Country?" Trump said.
Truth and Accuracy
We are committed to truth and accuracy in all of our journalism. Read our editorial standards.
Comment Down Below
Conversation