News
White House Calls on Cities To Use COVID-19 Funding To Combat Crime, Gun Violence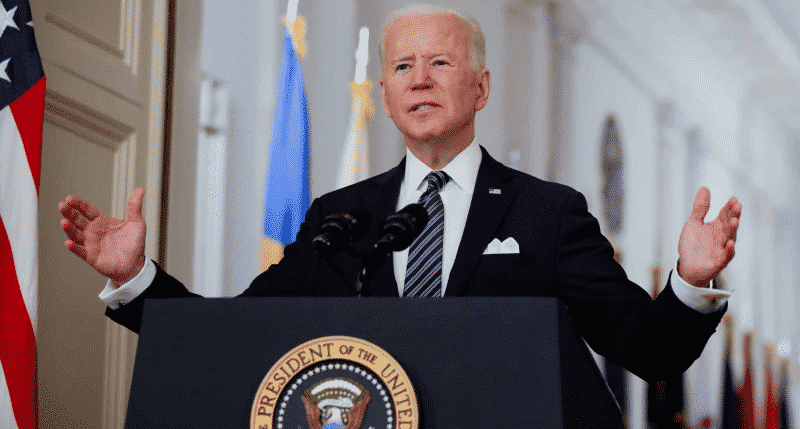 The White House is encouraging cities to use funding from President Joe Biden's $1.9 trillion COVID-19 relief package to invest in law enforcement to combat crime and gun violence.
"We know that the rise in violent crime over the last 18 months is a complex and multi-dimensional challenge for communities around the country, and that it requires a comprehensive response," a memo written by senior White House officials Susan Rice, Gene Sperling, and Julie Rodriguez says.
It continues, "And we know that cities and states need a strong partner in the federal government to get that done. That's why we've been heartened to see communities moving already to use the funding in the Rescue Plan to bolster public safety."
Advertisement - story continues below
The memo lists the cities currently using funds to improve public safety, including Tucson, Philadelphia, Albuquerque, Kansas City, and Syracuse.
As POTUS hosts a group of mayors today, the White House continues to encourage cities to use their share of COVID-19 rescue funds on local law enforcement. A new memo from @AmbassadorRice, @GeneSperling46 and @JulieCR46 details cities that are doing that. pic.twitter.com/vVF5HTNFbN

— Joey Garrison (@joeygarrison) July 12, 2021
"The core of the President's plan is a partnership with cities and states, equipping local leaders with historic levels of federal funding and a range of tools to address the multifaceted challenge of gun violence," the memo reads.
It adds, "Since the President's plan was launched, leaders across the country have already responded by taking up or supporting the take-up of these American Rescue Plan dollars for violence prevention efforts."
Advertisement - story continues below
The White House reiterated, "We again encourage them to use funding to improve public safety in their communities."
According to The Washington Post, more than 8,100 Americans lost their lives to gun violence through the first five months of 2021. That amounts to 54 deaths per day.
Will the funding be enough to make a difference?
The Post notes death by gunfire began to increase in April of 2020.
Still, researchers have not found a clear connection between more gun purchases and the rise in gun violence, as Axios reports.
The study argues "we need to be looking at other factors, like job loss, economic change, the closure of schools and community organizations and nonprofits, and civil unrest," the lead author of the study, Julia Schleimer, told the Guardian.
Advertisement - story continues below
The president is set to meet with Washington, D.C., Mayor Muriel Bowser (D), San Jose, California, Mayor Sam Liccardo (D), and Democratic nominee for New York City mayor Eric Adams on Monday. Police chiefs from Memphis, Tennessee, Chicago, Newark, New Jersey, and Wilmington, Deleware will also be meeting with Biden.
Truth and Accuracy
We are committed to truth and accuracy in all of our journalism. Read our editorial standards.
Comment Down Below
Conversation