News
Whoopi Goldberg Claims 'Bonehead' Trump Would Have 'Handed Ukraine Over' to Russia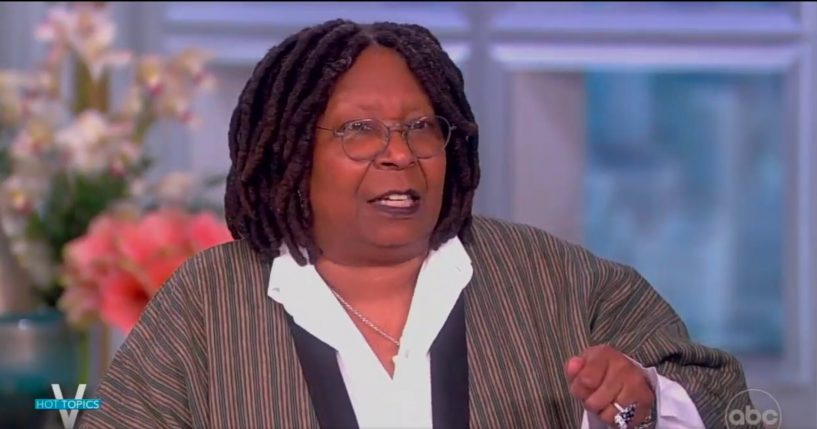 "The View" co-host Whoopi Goldberg agrees that there would not have been a war between Russia and Ukraine if former President Donald Trump was still in office.
But not for the same reason as his supporters.
During a segment of the show on Monday, Goldberg said, "That woman who used to run the UN, she said this would not be happening if bonehead had been president."
Advertisement - story continues below
Her comments referred to former Ambassador to the United Nations Nikki Haley's claim that the invasion "never would have happened" if Trump was still in office.
Goldberg reacted to that claim as she said, "I say what I said last time, no there wouldn't have been any issue because that guy would have handed Ukraine over to the Russians."
Watch the video below:
https://twitter.com/therecount/status/1500869934682943488
Advertisement - story continues below
Goldberg's comments come more than a week after Russia invaded Ukraine.
During an appearance on NBC's "Meet The Press" Sunday, Haley was asked about Trump labeling Russia's invasion of Ukraine "genius."
"As much as everybody wants to talk about what he says, what I look at is what he did. He sanctioned Russia. He expelled diplomats. He shut off Nord Stream 2. He built up our military, and he made us energy independent," she responded.
She added, "All of those things countered Putin and countered Russia. This [invasion] never would have happened under Trump."
Rep. Jim Banks (R-Ind.) claimed in a tweet on Feb. 23 that Trump "deterred Russia for four years" and "the world was more safe on his watch than any single day under Joe Biden."
Advertisement - story continues below
While some believe Trump deterred Russian President Vladimir Putin, former National Security Adviser John Bolton said it is "just not accurate to say that Trump's behavior somehow deterred the Russians."
"I think the evidence is Russia didn't feel that their military was ready," he explained.
Truth and Accuracy
We are committed to truth and accuracy in all of our journalism. Read our editorial standards.
Comment Down Below
Conversation