News
Whoopi Goldberg Expresses Frustration With Criticism of Hollywood Elites: 'It Really Pisses Me Off'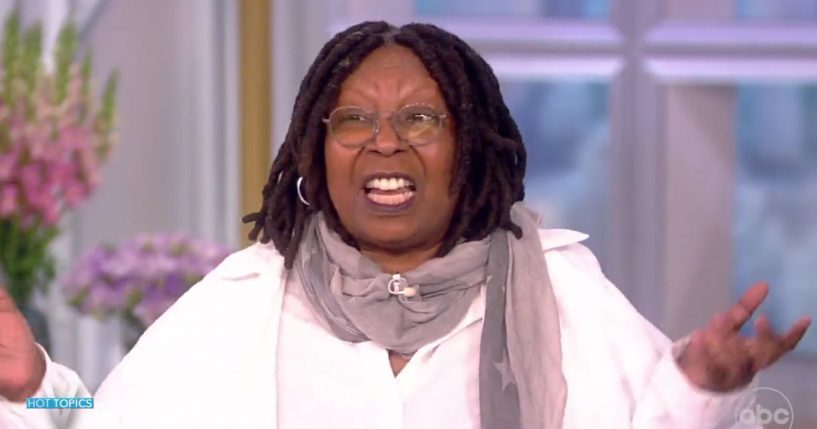 Whoopi Goldberg is frustrated with the criticism of Hollywood elites over the reaction to the moment at the Oscars when Will Smith slapped Chris Rock.
During an episode of "The View" Thursday, guest host Tara Setmayer, a former CNN political commentator, pointed out the crowd proceeded to give Smith a standing ovation.
She explained, "Which I think again goes back to why some people feel like Hollywood elites are a bunch of hypocrites because they go out there and give these statements of moral superiority about things, and political statements, and then they're standing…doing a standing ovation after he just assaulted Chris Rock."
Advertisement - story continues below
Goldberg interrupted, saying she would not have stood up for a standing ovation and just wants to "stop with this 'elite' stuff because, you know, a lot of us work for a living. We work. We collect a check. We got families. We try to do the same thing, the good stuff that everybody else tries to do."
She continued, "And it really pisses me off when people start to talk about people who work in Hollywood, not just the actors, but all the other folks. So please, when you are talking about actors, be specific."
Check out her comments below:
CHRIS ROCK SAYS HE'S STILL "PROCESSING WHAT HAPPENED": The comedian broke his silence on what happened between him and Will Smith at the #Oscars as the Academy says Smith refused to leave after the altercation – #TheView co-hosts and @TaraSetmayer react. https://t.co/e6mZPfg8Kd pic.twitter.com/AEG1jm7xIX

— The View (@TheView) March 31, 2022
Advertisement - story continues below
Goldberg argued if someone is "pissed off about somebody or how they act, don't put it on all of us, cause that's like saying all Black people like chicken."
Setmayer previously suggested on the show Smith should have been removed from the building after the incident, as IJR reported.
According to Goldberg, they did not remove Smith "because that would have been another 15-20 minute explanation of why we're taking the Black man out five seconds before they're about to decide whether he's won an Oscar or not."
She added, "This is not the first time craziness has happened on stage, but this is the first time we've seen anybody assault anybody on stage."
The New York Times reported on Wednesday Smith was asked to leave the venue.
Advertisement - story continues below
"Things unfolded in a way we could not have anticipated," the Academy said in a statement.
It continued, "While we would like to clarify that Mr. Smith was asked to leave the ceremony and refused, we also recognize we could have handled the situation differently."
Rock also spoke out after the incident, as the Times reported.
"I'm still kind of processing what happened," Rock said.
Advertisement - story continues below
Additionally, the Academy called Smith's actions a "deeply shocking, traumatic event to witness in-person and on television."
They apologized to Rock for what he "experienced on our stage and thank you for your resilience in that moment."
Truth and Accuracy
We are committed to truth and accuracy in all of our journalism. Read our editorial standards.
Comment Down Below
Conversation