News
Wynonna Judd Talks About Her and Sister Ashley Judd's Relationship After Mother's Death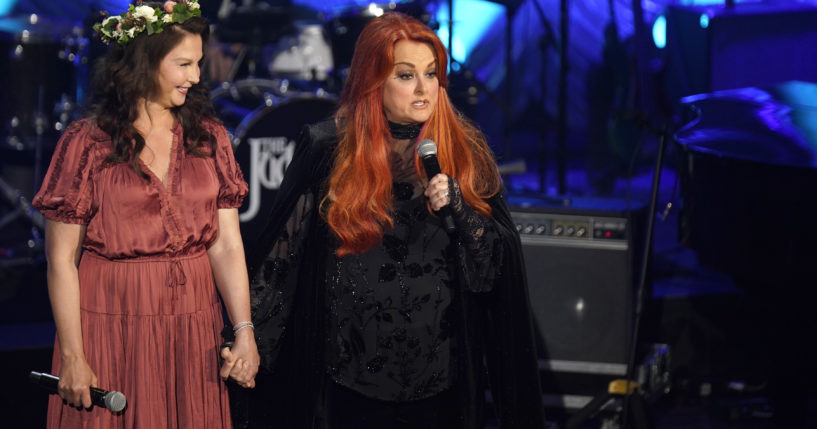 Wynonna Judd is giving an update on how she and half-sister Ashley Judd are doing since their mother Naomi Judd's death.
In an interview with CBS "Sunday Morning" titled, "Wynonna Judd: "A new chapter begins," Wynonna Judd spoke on her relationship with her half-sister Ashley Judd since their mother's death.
"We both kind of look at each other, like, 'I've got you,' right?' And we look at each other and we say, 'Yeah.' We're so united right now, I think more so than we have been in a long time," she said.
Advertisement - story continues below
In April, Naomi Judd died by suicide at the age of 76 after a long battle with depression.
Wynonna Judd and Ashley Judd announced the news on their Instagram writing, "Today we sisters experienced a tragedy. We lost our beautiful mother to the disease of mental illness. We are shattered. We are navigating profound grief and know that as we loved her, she was loved by her public. We are in unknown territory."
The day after her suicide, Naomi Judd and Wynonna Judd were inducted into the Country Music Hall of Fame.
Advertisement - story continues below
Wynonna Judd also detailed what happened the day she found out about her mother's death.
"I got the call, and I went over, and I saw her and I said goodbye to her in the hospital. I closed her eyes, and I kissed her forehead, and that was that. And next thing I know, I'm sitting here on the side porch, and I'm just trying to figure out what's next," she said.
She also shared that she did not know how bad her mother's mental health was before her death.
"I did not know that she was at the place she was at when she ended it, because she had had episodes before and she got better. And that's what I live in, is like, 'Was there anything I should have looked for or should I have known?' I didn't," she explained.
Speaking on her mother's suicide, Wynonna Judd said that she is "incredibly angry" and that the feeling doesn't go away "for awhile."
Advertisement - story continues below
Although she and Naomi Judd had an "incredibly complicated" mother-daughter relationship, she finds comfort in feeling her presence.
"I feel her nudging me. And sometimes, I laugh. And sometimes, I say, 'I really miss you. Why aren't you here so we can argue?'" she shared.
Truth and Accuracy
We are committed to truth and accuracy in all of our journalism. Read our editorial standards.
Comment Down Below
Conversation