News
YouTube Star Savannah LaBrant Gives Update a Month After Death of Everleigh Rose's Father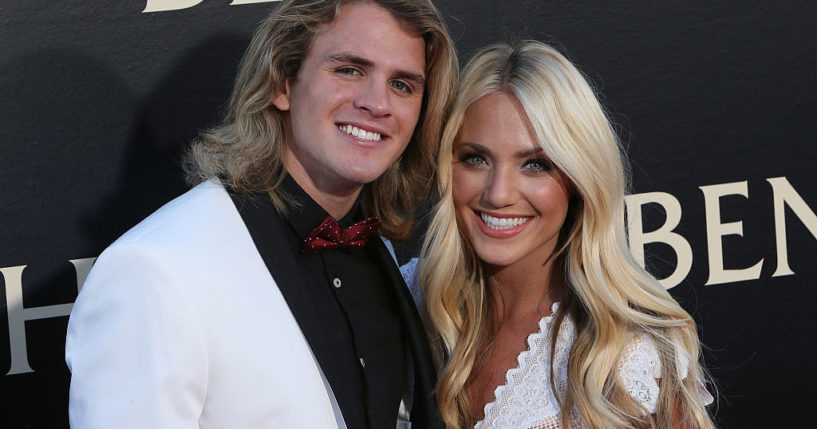 The Labrant Family is pushing through after the death of YouTube star Everleigh Rose's father, Tommy Smith, last month.
On Monday, Youtuber Savannah Labrant gave an update on her Instagram sharing how her family is dealing with the loss of her daughter's father.
"This Friday will be a month since Everleigh's dad passed away. Navigating a situation like this is difficult & each day the process of grief can be unpredictable, especially for a child. As parents we yearn to heal and fix," she wrote in the caption of a photo of her with husband, Cole Labrant, along with Everleigh Rose and their three children together.
Advertisement - story continues below
She continued to write that with "prayer and reflection" they have come to realize that all they can do is "love, support, and focus" on "Ev" as they continue to "transition into new normalcy."
"We are blessed to have family, friends, and amazing mentors to help guide us during this season & to help us make Everleigh feel so loved. Anybody who has ever lost someone knows that grief is a strange thing. There will be good days and there will be hard days moving forward," she added.
Matthew 5:4 says, "Blessed are those who mourn, for they shall be comforted."
She also gave an update on Everleigh Rose specifically and said that "By God's grace" she is "doing well" and thanked everyone "for all the love and prayers."
Advertisement - story continues below
On September 14th, Savannah Labrant posted a photo of Everleigh Rose with her father and shared the tragic news of his death on her Instagram writing, "Our hearts are incredibly heavy as we process the loss of Everleigh's dad, Tommy. He loved Everleigh immensely."
Continuing, she wrote, "As we navigate through this difficult time we kindly ask for privacy so that our family may continue to love on Ev, pray and grieve with her. Your prayers for Everleigh are so very appreciated."
People confirmed with The Orange County Coroner's office that as of last month the cause of Smith's death is still unclear. He was 29 years old.
Savannah Labrant gave birth to Everleigh Rose when she was 19 years old and married Cole Labrant in 2017.
Truth and Accuracy
We are committed to truth and accuracy in all of our journalism. Read our editorial standards.
Comment Down Below
Conversation