News
Assistant 'Rust' Director Pleads No Contest to Gun Charge, Receives Sentencing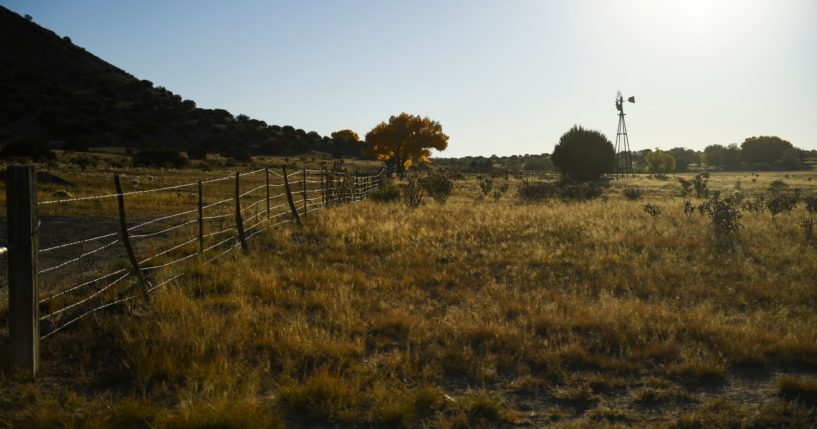 First assistant director on the film "Rust," David Halls, pleaded no contest to a charge related to the death of cinematographer Halyna Hutchins.
Hutchins was killed after a gun discharged on the set of the film in 2021.
Variety reported Halls appeared remote for a plea hearing.
Advertisement - story continues below
When asked how he wished to plea to the charge of negligent use of a deadly weapon, Halls replied, "No contest, your honor."
While Halls will not serve time behind bars, he will serve six months of unsupervised probation, per Variety.
During the hearing, his attorney, Lisa Torraco, shared the assistant director is "extremely traumatized and just rattled with guilt and so many other feelings of, what could I have done better? How could I have changed things?"
According to Torraco, Halls is "in a lot of pain and a lot of trauma. He was 3 feet from Ms. Hutchins when the firearm went off. No one expected this."
Advertisement - story continues below
Additionally, Halls is required to pay a $500 fine, perform 24 hours of community service, participate in a fire safety course within 60 days, as well as testify in all hearings related to the incident, per ABC News.
Halls is also prohibited from contacting co-defendants or witnesses.
Earlier this week, it was reported that two attorneys were appointed special prosecutors in the case against actor Alec Baldwin for his role in Hutchins' death after the former special prosecutor resigned.
Andrea Reeb issued a statement explaining why she was stepping down, as IJR reported.
"My priority in this case — and in every case I've prosecuted in my 25-year career — has been justice for the victim," Reeb said.
Advertisement - story continues below
She continued, "However, it has become clear that the best way I can ensure justice is served in this case is to step down so that the prosecution can focus on the evidence and the facts, which clearly show a complete disregard for basic safety protocols led to the death of Halyna Hutchins."
Reeb explained she would not "allow questions about my serving as a legislator and prosecutor to cloud the real issue at hand."
In February, Baldwin was handed a win in the case after prosecutors moved to downgrade the involuntary manslaughter charges filed against Baldwin, as IJR reported.
The decision decreased the prison time Baldwin would have received from a minimum of five years to 18 months.
Advertisement - story continues below
Hannah Gutierrez-Reed, the armorer on the set of the film, was also charged with involuntary manslaughter.
Truth and Accuracy
We are committed to truth and accuracy in all of our journalism. Read our editorial standards.
Comment Down Below
Conversation