Biden Urges Congress To Enact 'Commonsense Gun Law Reforms' on Parkland Shooting Anniversary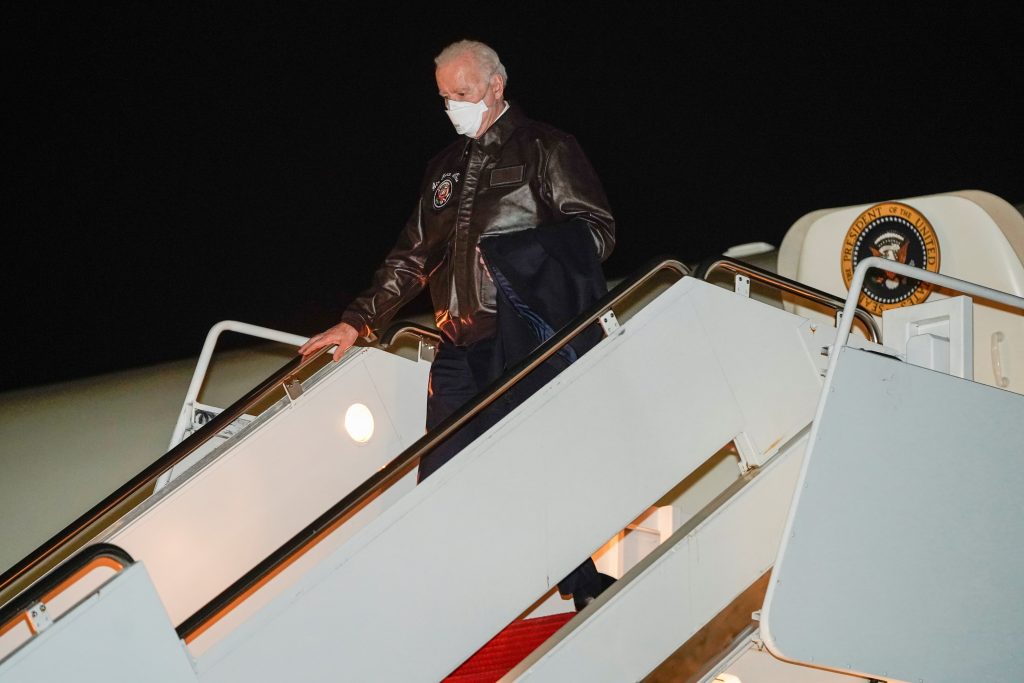 President Joe Biden is marking the third anniversary of the Parkland shooting by urging Congress to enact "commonsense gun law reforms."
"For three years now, the Parkland families have spent birthdays and holidays without their loved ones," Biden wrote in a statement on Sunday.
He added, "Today, as we mourn with the Parkland community, we mourn for all who have lost loved ones to gun violence."
Biden explained how families of Parkland have taught the nation to turn grief "into purpose."
He said Americans can "march, organize, and build a strong, inclusive, and durable movement for change."
Read his statement below:
Today's the anniversary of the Parkland shooting, and Biden has released a statement this morning calling on Congress "to enact commonsense gun law reforms, including requiring background checks on all gun sales [and] banning assault weapons and high-capacity magazines." pic.twitter.com/6LmlGOFkRf

— Josh Wingrove (@josh_wingrove) February 14, 2021
The president continued, "This Administration will not wait for the next mass shooting to heed that call. We will take action to end our epidemic of gun violence and make our schools and communities safer."
He proceeded to call on Congress to "enact commonsense gun law reforms."
Biden proposed requiring background checks on all gun sales, banning assault weapons and other high-capacity magazines, and getting rid of immunity for gun manufacturers who "knowingly put weapons of war on our streets."
He concluded, "We owe it to all those we've lost and to all those left behind to grieve to make a change. The time to act is now."
House Speaker Nancy Pelosi (D-Calif.) released her own statement to acknowledge the "unspeakable terror and gun violence at Marjory Stoneman Douglas High School."
She explained, "Last Congress, moved by the daily epidemic of gun violence and guided by the millions of young people marching for their lives, House Democrats took bold action to save lives and end the bloodshed by passing H.R. 8, the Bipartisan Background Checks Act, and H.R. 1112, the Enhanced Background Checks Act."
Pelosi went on, "Now, working with the Democratic Senate and Biden-Harris Administration, we will enact these and other life-saving bills and deliver the progress that the Parkland community and the American people deserve and demand."
She promised lawmakers "will not rest until all Americans, in schools, in the workplace, in places of worship and throughout our communities are safe, once and for all."
One of the survivors, David Hogg, who helped launched the March for Our Lives movement, made headlines again after he called on House Minority Leader Kevin McCarthy (R-Calif.) to hold Rep. Marjorie Taylor Greene (R-Ga.) accountable for her controversial comments surrounding school shootings, as IJR reported.
He later urged her to apologize to families of the Parkland shooting, the Las Vegas massacre, and the Sandy Hook Elementary School shooting.