Commentary
Report: Biden Considering Easing Sanctions on Venezuela to Let Chevron Pump Oil There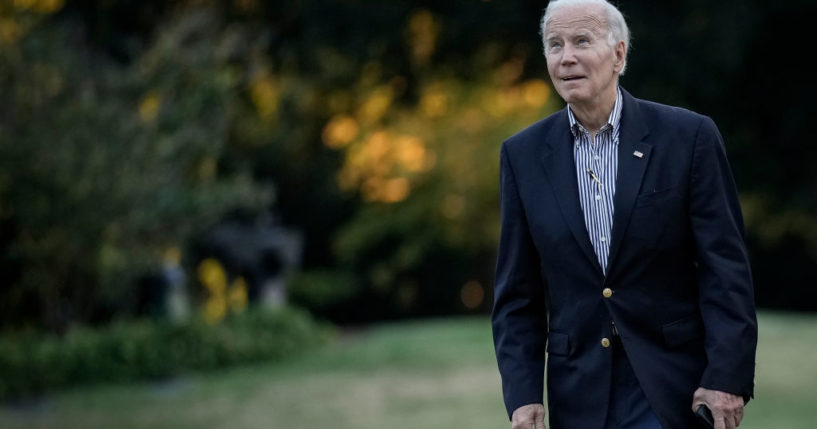 The Biden administration is reportedly looking to ease sanctions on an authoritarian regime to increase the global oil supply.
The Wall Street Journal reported, based on sources familiar with the idea, the Biden administration is "preparing to scale down sanctions on Venezuela's authoritarian regime to allow Chevron Corp. to resume pumping oil there, paving the way for a potential reopening of U.S. and European markets to oil exports from Venezuela."
"In exchange for the significant sanctions relief, the government of Venezuelan President Nicolás Maduro would resume long-suspended talks with the country's opposition to discuss conditions needed to hold free and fair presidential elections in 2024," the report continued.
Advertisement - story continues below
Additionally, the Journal reports the U.S. and Venezuelan governments and Venezuelan opposition figures "worked out a deal that would free up hundreds of millions of dollars in Venezuelan state funds frozen in American banks to pay for imports of food, medicine and equipment for the country's battered electricity grid and municipal water systems."
However, the paper notes the deal is tenuous as it is reliant on Venezuelan President Nicolás Maduro's aides "resuming talks with the opposition in good faith."
And while critics say the deal could help strengthen the Maduro regime, the Journal points out it would "put only a limited amount of new oil on the world market in the short term."
Maduro would certainly like that, and President Joe Biden wants to avoid having gas prices spike again. But for a president who has made a fight against authoritarianism a major part of his platform, are the potential short-term benefits really worth it?
Advertisement - story continues below
The report on the proposed deal comes as it appears Biden's efforts to repair relations with Saudi Arabia have not yielded the fruit he hoped for.
Earlier this year, he traveled to Saudi Arabia amid an effort to smooth over relations after he previously said the kingdom should be a pariah. The White House insisted at the time that the trip was not solely about oil — though trying to convince the kingdom to increase oil production was certainly a part of it.
During the visit, we got the infamous picture of him giving Crown Prince Mohammed bin Salman — who the CIA says is behind the 2018 killing of journalist Jamal Khashoggi — a fist bump.
The White House said it was "disappointed" by the decision of the OPEC Plus energy cartel, led by Saudi Arabia & Russia, to cut oil production to try to raise prices.

Biden's "fist-bump diplomacy" with Saudi leader MBS failed…

Surprise! 🙄

🧵 https://t.co/8fIRK873Xe pic.twitter.com/41kZ8qXeJF

— Andrew Stroehlein (@astroehlein) October 6, 2022
Despite the trip, and the White House's reported lobbying efforts in recent days, OPEC and non-OPEC allies, known as OPEC+, announced on Wednesday they will cut oil production by 2 million barrels a day in November.
Advertisement - story continues below
The expected cut in production will likely lead to higher gas prices, which means the administration is probably desperate to find other avenues to increase oil production.
Throughout history, presidents have had to hold their noses and work with unsavory and wicked leaders to accomplish their goals.
But why is Biden trying to work with barbaric regimes to increase oil production, while scolding the U.S. oil and gas industry and treating them like they are the spawn of Satan?
Truth and Accuracy
We are committed to truth and accuracy in all of our journalism. Read our editorial standards.
Comment Down Below
Conversation