News
Border Agents 'Dumbfounded' by Biden's Make Them 'Pay' Remark About Allegations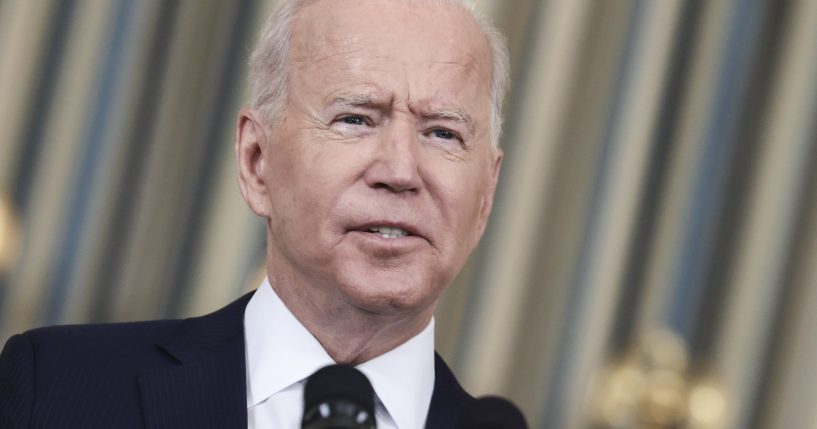 President Joe Biden's warning to border agents who charged at Haitian migrants on horseback reportedly left them stunned.
After delivering remarks on Friday, Biden told reporters, "Of course I take responsibility as president, but it was horrible, what you see, as you saw, to see people treated like they did, horses nearly running them over, people being strapped. It's outrageous."
He continued, "I promise you, those people will pay! They will be, an investigation underway now, and there will be consequences. There will be consequences."
Advertisement - story continues below
Fox News reported officials and other agents debunked claims that they were using "whips" on the migrants. One agent told the outlet, "Would you go to work and do your best knowing that if you do your boss is going to 'make you pay'?"
They added, "I'm dumbfounded and don't know what to say."
The agent questioned whether Biden is "threatening to throw us in prison."
Another agent suggested "the administration wants to fry our agents. He just started a war with Border Patrol."
Advertisement - story continues below
One agent said they were "appalled but not surprised that this President would stand at a national televised address and bold face lie or again show his utter incompetence, to the press and the American people, including his childish threats of retaliation."
Brandon Judd, head of the National Border Patrol Council, defended the border agents in a statement to Fox News.
"Nobody was struck by a rein, not one person was struck by a rein, not one person was run over by those horses. They used the tactics they were trained to use, to do the job [Biden] sent them out to do — these are executive branch employees," he said.
Judd added, "He sent them out there to do the job, and now he's criticizing them because his base wants them to."
USA Today noted Homeland Security Secretary Alejandro Mayorkas said several agents have been assigned administrative duty in response to the footage.
Advertisement - story continues below
The Department of Homeland Security is opening an investigation into the encounter, as IJR reported.
"DHS does not tolerate the abuse of migrants in our custody and we take these allegations very seriously," the department said in a statement.
Truth and Accuracy
We are committed to truth and accuracy in all of our journalism. Read our editorial standards.
Comment Down Below
Conversation