News
Editor Who Worked With Anne Heche Shares Details About Posthumous Memoir: 'She Was So Enthusiastic'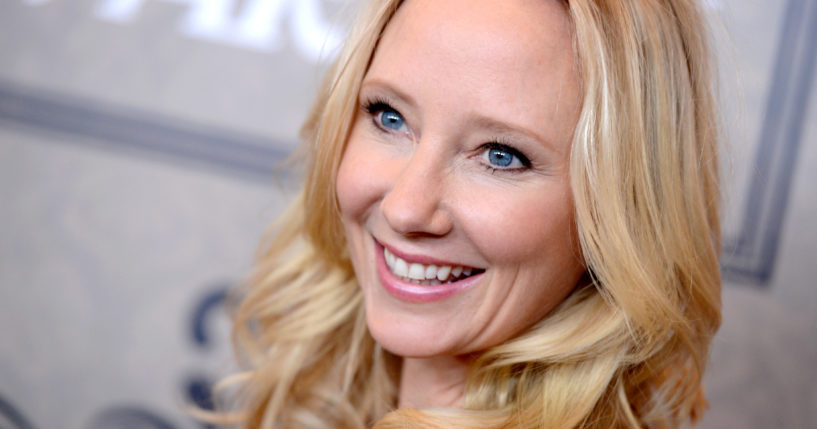 An editor who worked with actress Anne Heche on her upcoming memoir is speaking out about the project.
Fox News noted Heche almost completed the memoir before she died after sustaining injuries during a fiery car wreck.
 Editor Rene Sears spoke to the outlet, saying Heche was "so enthusiastic about the book, and she really had no ego about the work."
Advertisement - story continues below
According to Sears, Heche was "very easy to work with" and open to the idea of rewrites.
"We'd worked on it so much with her and then the final pass, of course, has been without her," Sears explained.
Publisher Simon & Schuster posted a description of the book, "Call Me Anne," on its website.
"It is a memoir consisting of personal anecdotes of her rise to fame: how Harrison Ford became her on-set mentor, her relationship with Ellen Degeneres, her encounter with Harvey Weinstein, her history of childhood sexual abuse, her relationship with God, her journey to love herself, and more," the description reads.
Advertisement - story continues below
It continues, "Part memoir and part self-acceptance workbook, Anne's personal stories are interwoven with poems, prompts, and exercises that got Anne through tough times. Readers are encouraged to try them as they navigate their own journey to self-love, acceptance, forgiveness, and faith."
Sears told Fox News "most of it was kind of her processing and her approaching her creativity as a way to think more deeply about what had happened to her and how to move past it."
Will you read the memoir?
She added, "And I know that's what she's hoping that other people will get out of this book as well."
Sears continued, "It's a sort of way to creatively examine their own lives and move past whatever trauma or troubles might be affecting them personally."
Additionally, the editor explained to the outlet that she was unaware of how Heche's sons, Homer and Atlas, thought of the memoir.
Advertisement - story continues below
"I do know that she only ever spoke very highly of being a mother and of what joy that brought to her life," Sears said.
The memoir will be released in January 2023.
Truth and Accuracy
We are committed to truth and accuracy in all of our journalism. Read our editorial standards.
Comment Down Below
Conversation