News
Johnny Depp's Daughter Explains Why She Did Not Speak Out During His Trial With Amber Heard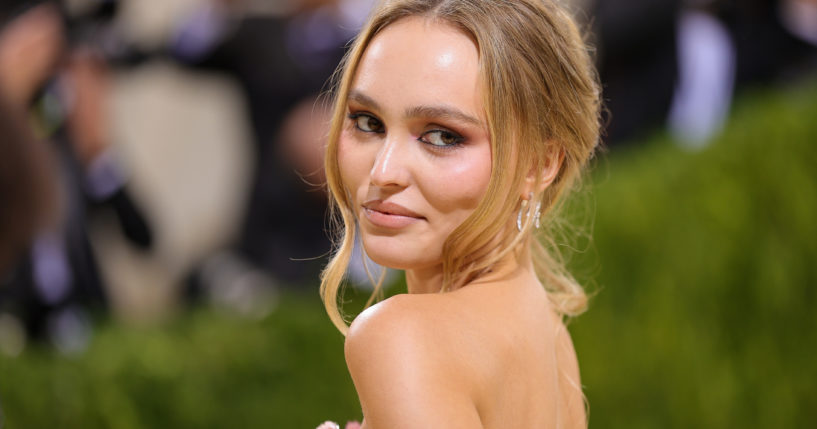 Lily-Rose Depp, daughter of actor Johnny Depp, is breaking her silence on why she did not comment on her father's trial with his ex-wife Amber Heard.
During an interview with Elle magazine, Lily-Rose Depp said, "When it's something that's so private and so personal that all of a sudden becomes not so personal…I feel really entitled to my secret garden of thoughts."
She added, "I also think that I'm not here to answer for anybody, and I feel like for a lot of my career, people have really wanted to define me by the men in my life, whether that's my family members or my boyfriends, whatever. And I'm really ready to be defined for the things that I put out there."
Advertisement - story continues below
Commenting on confronting fame as an adult, Lily-Rose Depp told Elle it is a "weird thing to navigate."
She explained, "It's different experiencing it firsthand rather than by proxy. I guess it's something that I've had to make my own way with."
Additionally, Lily-Rose Depp shared she was "raised in a manner that has taught me that privacy is something that's important to protect."
Lily-Rose Depp's mother, Vanessa Paradis, is a "huge star in her native France," as Elle noted.
Advertisement - story continues below
In June 2012, Depp and Paradis announced that they had officially split up after 14 years together.
Her comments come just months after Johnny Depp won his defamation case against Heard, as IJR previously reported.
The jury awarded Johnny Depp $10 million in compensatory damages and $5 million in punitive damages.
Heard was awarded $2 million in compensatory damages.
Earlier this month, it was reported that Johnny Depp's legal team filed an appeal of Heard's counterclaim victory.
Advertisement - story continues below
His legal team argued in court documents that despite an "emphatic favorable verdict" for the actor, "the trial court was confronted with a number of novel and complex legal and factual issues, and although the trial court decided the vast majority of those issues sensibly and correctly, a few rulings were erroneous."
Heard recently filed her own appellate brief listing 16 grounds for appeal after the jury awarded Depp the millions of dollars in damages.
Truth and Accuracy
We are committed to truth and accuracy in all of our journalism. Read our editorial standards.
Comment Down Below
Conversation