News
'She Did Win': Joy Behar Praises Hillary Clinton for Speech She Would Have Delivered if She Won in 2016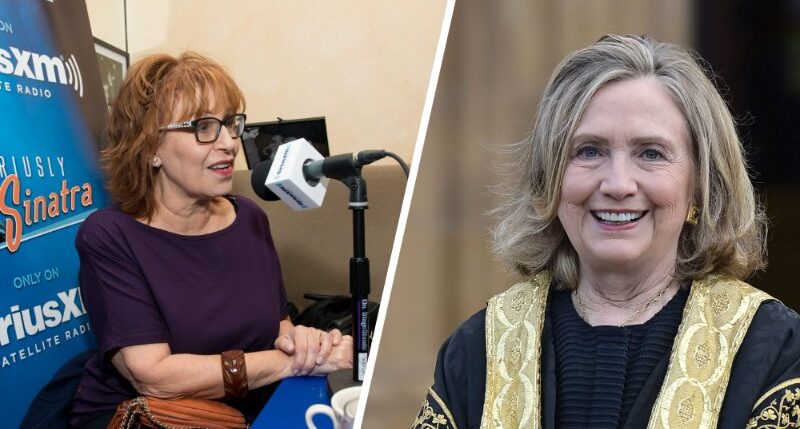 Co-hosts of "The View" are praising former Secretary of State Hillary Clinton for delivering the speech she would have made if she had defeated former President Donald Trump in 2016.
During a segment of the show Thursday, the co-hosts showed a clip of Clinton reading the part of her speech where she imagines telling her mother she would become president.
"I dream of going up to her and sitting down next to her, taking her in my arms and saying, 'Look at me. Listen to me. You will survive. You will have a good family of your own and three children. And as hard as it might be to imagine, your daughter will grow up and become the president of the United States,'" Clinton said.
Advertisement - story continues below
She added, "America is the greatest country in the world, and from tonight, going forward, together we will make America even greater than it has ever been."
Reacting to the speech, Ana Navarro called it "historical."
She continued, "I hope this speech is available for little girls and little boys in schools, I hope it's available in history books, I hope it's available in the Smithsonian, because there will be a woman president, and that woman president is going to be standing on the shoulders of Hillary Clinton."
Watch part of the show below:
Advertisement - story continues below
HILLARY CLINTON READS 2016 "VICTORY" SPEECH: In a class on resilience, Hillary Clinton read the presidential speech she would have given had she won and fought back tears while talking about telling her late mother that she became the first female president – the co-hosts react. pic.twitter.com/xOo9W2nQlS

— The View (@TheView) December 9, 2021
Was Hillary Clinton "brave" for reading the speech?
Behar chimed in and said she is still not over the 2016 election, explaining, "She won by what? Three million votes… She did win."
She added, "It makes me sick. I'm furious. I'm angry with the Supreme Court. I'm angry with Trumpers. I'm angry with non-vaxxers. I'm furious with everybody this week. Merry Christmas!"
Sara Haines suggested that Clinton was "very strong" to read the speech.
Advertisement - story continues below
"I thought it was such a sign of strength to watch her do that because there's personal growth in getting past those moments," she said.
Sunny Hostin argued Clinton was "so brave." Whoopi Goldberg then said her speech was "about resilience."
NBC's Willie Geist asked Clinton what made her want to sit down and revisit the speech, as IJR reported.
She replied, "I wanted to be as helpful as I could to the viewers and to the process of being in a MasterClass."
Truth and Accuracy
We are committed to truth and accuracy in all of our journalism. Read our editorial standards.
Comment Down Below
Conversation