News
Joy Behar on the Supreme Court: It Is 'Like This Dictatorial Branch of the Government'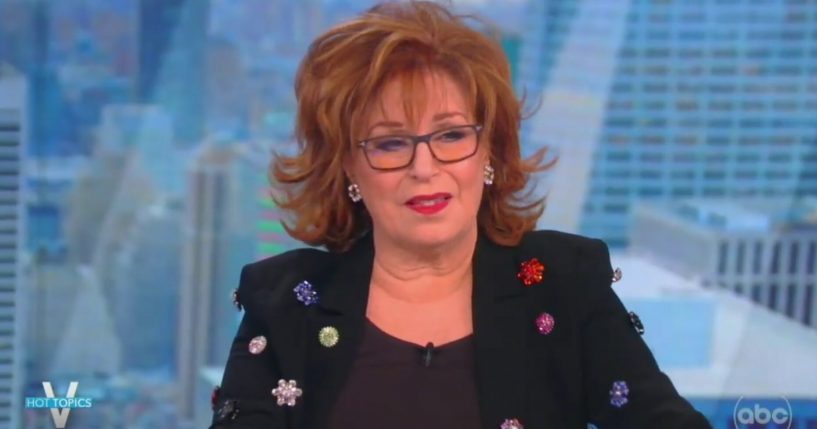 Co-host of "The View" Joy Behar suggested calling the Supreme Court a "Democratic institution seems an oxymoron."
During an episode of the show Thursday, Behar told her co-hosts, "The Supreme Court is like this dictatorial branch of the government. These are people who are appointed by their own people. They do not answer to the country."
She added, "They are there for life. The only way to get rid of them is to impeach them, which is a long process. I always feel like that particular branch of government is so anti-democracy."
Advertisement - story continues below
Behar expressed her frustration with the fact that there are no term limits, adding, "The fact that you can put, you know, your people on because they agree with you and then they're there forever influencing maybe three, four generations of Americans. To call that a Democratic institution seems an oxymoron."
Sunny Hostin asked Behar, "You mean the judiciary?"
She responded, "Yes."
WATCH: @TheView's @JoyVBehar calls the Supreme Court "this dictatorial branch of the government" pic.twitter.com/yGbkdncseY

— Jackson Richman (@jacksonrichman) January 27, 2022
Advertisement - story continues below
Behar's comments come as Justice Stephen Breyer announced his retirement.
Breyer penned a letter to President Joe Biden, saying, "I am writing to tell you that I have decided to retire from regular active judicial service as an Associate Justice of the Supreme Court of the United States."
Is it a dictatorial branch of government?
He added, "I intended this decision to take effect when the Court rises for the summer recess this year (typically late June or early July) assuming that by then my successor has been nominated and confirmed."
BREAKING: Justice Stephen Breyer announces his retirement from the Supreme Court.

The move clears the way for Pres. Biden to follow through on his campaign promise to nominate the first Black woman to the high court for his historic first pick. https://t.co/Szf1sdE8A9 pic.twitter.com/wq6rKFjrRy

— ABC News Politics (@ABCPolitics) January 27, 2022
Breyer said he found the work "challenging and meaningful."
Advertisement - story continues below
He continued, "My relations with each of my colleagues have been warm and friendly. Throughout, I have been aware of the great honor of participating as a judge in the effort to maintain our Constitution and the rule of law."
Truth and Accuracy
We are committed to truth and accuracy in all of our journalism. Read our editorial standards.
Comment Down Below
Conversation