News
Kevin Costner Responds to Criticism Over Political Views: 'Didn't Really Care How the Cookie Crumbles'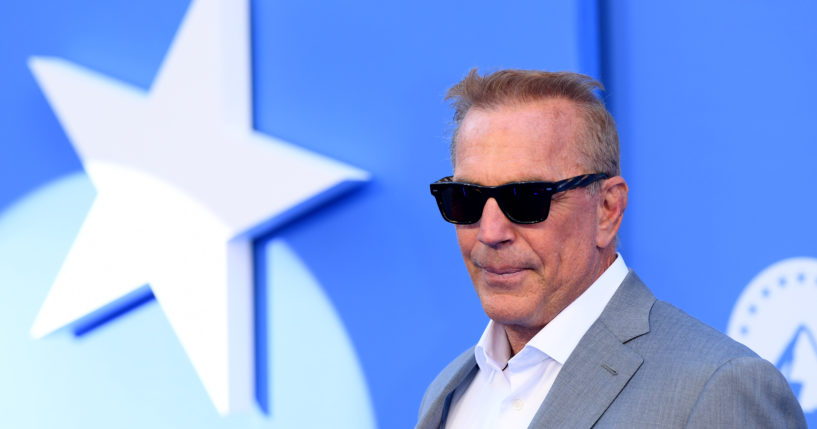 Actor Kevin Costner is speaking out about criticism he has received over his political views.
While speaking to USA Today, Costner commented on his previous support for Rep. Liz Cheney (R-Wyoming).
"Just because you lose doesn't mean you're done; it doesn't mean you're even wrong," he said.
Advertisement - story continues below
Costner added, "I was clear that (Cheney) probably wasn't going to win her election. But I wanted to let her know, as a citizen, how much I appreciated her brave, clear-headed stance."
The outlet noted Costner's decision to support Cheney sparked criticism, even from some of the fans of his show "Yellowstone."
He explained, "I didn't really care how the cookie crumbles, that people that liked me now don't like me. That's OK."
Additionally, Costner weighed in on whether he would consider running for office.
Advertisement - story continues below
"No, I don't think there's any reason for me to run," he said, adding, "Though I wish the people that did run had a bigger vision and more of a morality about how they see the country evolving. I'm disappointed."
Cheney previously reacted to Costner wearing a t-shirt that says, "I'm for Liz Cheney."
Should Costner consider running for office?
She shared a photo of the actor with the caption, "Real men put country over party."
In case you missed it:
Real men put country over party. pic.twitter.com/7FaJpahtll

— Liz Cheney (@Liz_Cheney) August 1, 2022
Advertisement - story continues below
Taylor Sheridan, creator of "Yellowstone," recently commented on suggestions that the show is "conservative," as IJR reported.
"They refer to it as 'the conservative show' or 'the Republican show' or 'the red-state Game of Thrones,'" Sheridan said.
He continued, "And I just sit back laughing. I'm like, 'Really?' The show's talking about the displacement of Native Americans and the way Native American women were treated and about corporate greed and the gentrification of the West, and land-grabbing. That's a red-state show?"
Costner leads the cast of "Yellowstone" as the character John Dutton who, along with his family on the show, "Own the largest contiguous ranch in the United States, in an area where politicians are compromised and land grabs make developers billions."
Truth and Accuracy
We are committed to truth and accuracy in all of our journalism. Read our editorial standards.
Comment Down Below
Conversation