News
Kyle Rittenhouse Says 'There Was No Money' Exchanged Between Himself and Fox News for Interview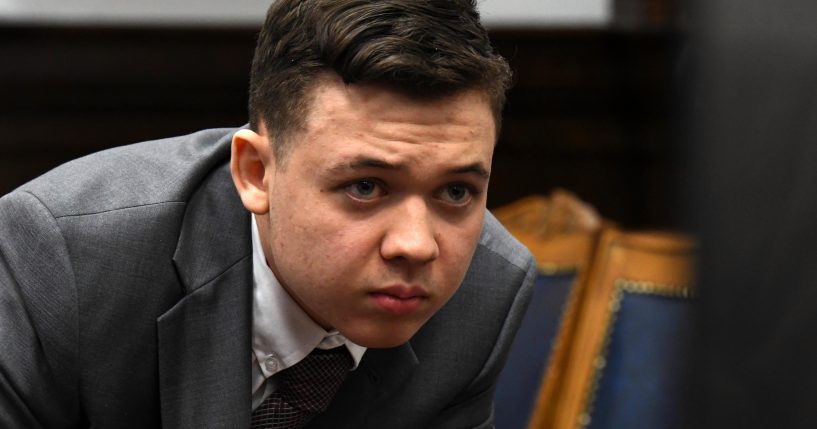 Kyle Rittenhouse says his interview with Fox News' Tucker Carlson and documentary series "was about memorializing" his story.
During an interview with NewsNation's Ashleigh Banfield Tuesday night, Rittenhouse explained there were no conversations between himself and Fox News about money for the interview and documentary.
"Well, actually, with Tucker, they reached out to us and they wanted to film a documentary, there was no money exchanged," Rittenhouse said.
Advertisement - story continues below
He added, "And we never even talked about money, and never even … and it never was brought out, it was about memorializing my story. And with the donors who donated I don't believe I owe them a political stance, but I do owe them a huge thank you."
Check out his comments below:
Justin Wells, a senior executive producer for Carlson, said neither Fox News nor the streaming service "paid for any access, footage rights, legal fees or made any other payments in the production of the episode on the Kyle Rittenhouse trial."
Advertisement - story continues below
Traditionally, news outlets do not pay for interviews.
Fox News issued a news release, saying the documentary will premiere in December. It will "include additional portions of the interview as well as exclusive behind-the-scenes access to Rittenhouse and his defense team."
Rittenhouse was acquitted on all charges in his murder trial last week, as IJR reported. He shot and killed two individuals and wounded a third during unrest that broke out following the police shooting of Jacob Blake.
During the Carlson interview, Rittenhouse defended himself, saying he is not a "racist person."
He explained, "This case has nothing to do with race. It never had anything to do with race. It had to do with the right to self-defense."
Advertisement - story continues below
Rittenhouse continued, "I'm not a racist person, I support the BLM movement. I support peacefully demonstrating. I believe there needs to be change. I believe there's a lot of prosecutorial misconduct not just in my case but in other cases."
Truth and Accuracy
We are committed to truth and accuracy in all of our journalism. Read our editorial standards.
Comment Down Below
Conversation