News
Lupita Nyong'o Talks Grieving 'King' Chadwick Boseman While Filming 'Black Panther 2'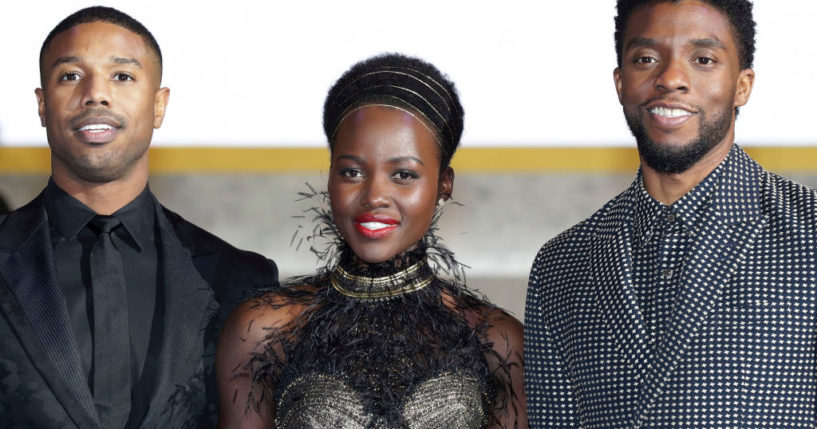 Actress Lupita Nyong'o opened up about making "Black Panther: Wakanda Forever" after the death of co-star Chadwick Boseman.
"It's been a doozy of a few years for everybody. For us as a cast, having lost our king, Chadwick Boseman, that was a lot to process, and in many ways, we're still processing it, " Nyong'o told The Hollywood Reporter. "When you lose someone, I don't know when you stop missing them. And of course, we felt it so much, making this film without him."
Advertisement - story continues below
Black Panther hit theaters in 2018 and made $1.3 billion worldwide. It became the most successful Marvel movie in U.S. history, according to Vox.
Boseman, who played the lead as King T'Challa, in the movie, died in August 2020 after a private four-year battle with colon cancer. He was 43 years old.
Despite having filmed during the COVID-19 pandemic, Nyong'o, who plays Nakia in the franchise, recently said that making the film "against all odds" is a "powerful statement unto itself" and she's "very proud" that they did it.
"It was very therapeutic. It restored a sense of hope for me in making it, and I think we've expanded the world of Wakanda in ways that will blow people's minds — not just Wakanda, but the Black Panther world. It's gonna blow people's minds, and I just cannot wait until it's not a secret anymore," she said.
Advertisement - story continues below
Romans 12:15 tells us to "mourn with those who mourn."
Nyong'o spoke to E News, alongside her co-stars at Comic-Con in July, about how they will honor Boseman in the sequel that is set to be released in theaters Nov. 11, 2022.
Will you see "Black Panther 2"?
"I can confidently say that this movie is made with his memory in the foundation of it and with his spirit very much alive throughout it," she said.
Truth and Accuracy
We are committed to truth and accuracy in all of our journalism. Read our editorial standards.
Comment Down Below
Conversation