News
Majority of Americans Pessimistic About the Economy: Poll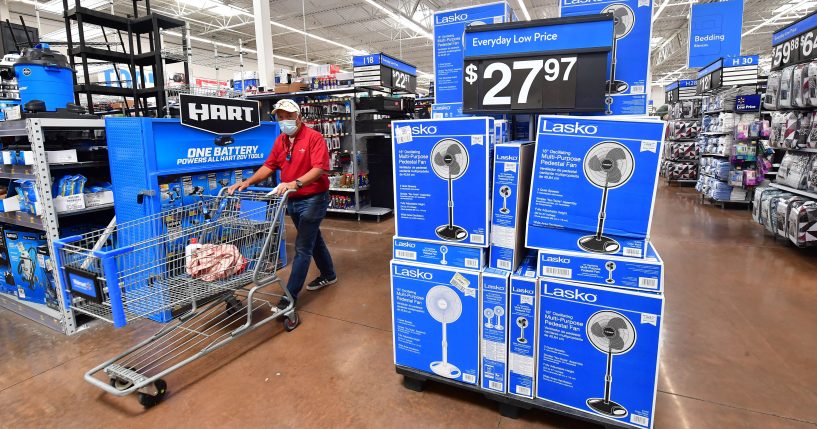 The view Americans have of the economy is the worst in a decade, according to a poll.
A CNN Poll conducted by SSRS found only 23% say economic conditions are somewhat good.
This is down from 37% in December and 54% in April of 2021.
Advertisement - story continues below
The outlet noted the last time Americans' perception of the economy was this bad in CNN's polling was in 2011.
Only 18% said economic conditions were good at the time.
According to the poll, "Americans also say they are more likely to hear bad news than good news about the economy, by nearly a 4-to-1 margin: 89% say they've heard at least some bad news, compared with 23% who've heard at least some good news."
Additionally, a majority of Americans believe President Joe Biden's policies have done damage to the economy.
Advertisement - story continues below
Eight in 10 believe the government is not doing enough to address inflation.
A majority of US adults say President Biden's policies have hurt the economy, a new CNN poll finds, and 8 in 10 say the government isn't doing enough to combat inflation. https://t.co/WxQMpKzDar

— Arlette Saenz (@ArletteSaenz) May 4, 2022
Do you have a negative view of the economy?
U.S. Chamber of Commerce president and CEO Suzanne Clark criticized Biden for blaming business owners for inflation.
"Everything that's been contributing to a bad economy, some things – the war, the pandemic – are out of the administration's control, but other things aren't," Clark told FOX Business' Maria Bartiromo earlier this week.
She added, "An expansion of government spending, it's exactly the wrong time. Raising taxes, exactly the wrong time."
Advertisement - story continues below
Clark accused the Biden administration of wanting "to blame business and say they're just greedy and raising prices."
She suggested, "Open up more markets, reduce tariffs, increase domestic energy supply, and fix the worker shortage."
On Friday, CNN reported the job market appears to be returning to normal after recovery from the pandemic.
Employers added 428,000 jobs in April.
Advertisement - story continues below
Biden tweeted, "Today, we learned that the economy created 428,000 jobs in April — bringing the total number of jobs created since I took office to 8.3 million," adding, "That's record setting job creation in my first 15 months in office."
Truth and Accuracy
We are committed to truth and accuracy in all of our journalism. Read our editorial standards.
Comment Down Below
Conversation