News
Pelosi Tears Into McCarthy for 'Refusing To Take Action' Against GOP Rep for 'Bloodshed' Comments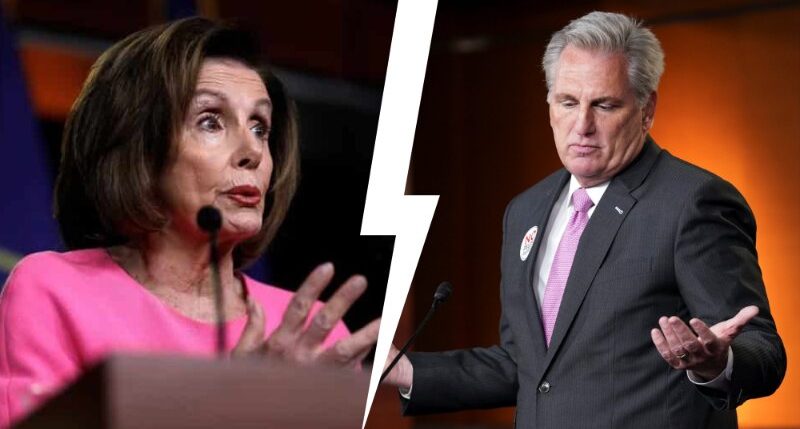 House Speaker Nancy Pelosi (D-Calif.) tore into House Minority Leader Kevin McCarthy (R-Calif.) for failing to speak out against comments made by Rep. Madison Cawthorn (R-N.C.) about "another January 6th-style attack" and election security.
During an event in North Carolina on Sunday, Cawthorn called the rioters who attacked the U.S. Capitol on January 6 "political hostages."
He also warned, "If our election systems continue to be rigged, continue to be stolen, then it's going to lead to one place, and it's bloodshed."
Advertisement - story continues below
Cawthorn added, "And I will tell you, as much as I am willing to defend our liberty at all costs, there's nothing that I would dread doing more than having to pick up arms against a fellow American. And the way that we can have recourse against that is if we all passionately demand that we have election security in all 50 states."
In a Tuesday statement Pelosi said, "Fewer than eight months after insurrectionists stormed the U.S. Capitol to beat police officers and threaten the lives of Capitol workers, journalists, Members of Congress and Congressional staffers, Republican Representative Madison Cawthorn (NC-11) is calling for another January 6th-style attack."
She noted McCarthy "backed Representative Taylor Greene after she threatened to execute Members of Congress. He sat on his hands as his members and allies threatened the lives of police officers who responded to January's insurrection. McCarthy himself even joked about hitting Speaker Pelosi with a gavel."
Pelosi continued, "Now McCarthy is refusing to confront one of his members for calling for 'bloodshed' on behalf of the insurrectionists many House Republicans consider to be 'political prisoners.'"
Advertisement - story continues below
According to Luke Ball, a spokesman for Cawthorn, he was "CLEARLY advocating for violence not to occur over election integrity questions."
Ball explained, "He fears others would erroneously choose that route and strongly states that election integrity issues should be resolved peacefully and never through violence."
Truth and Accuracy
We are committed to truth and accuracy in all of our journalism. Read our editorial standards.
Conversation