News
Police Release 911 Calls From Nashville Shooting: 'Please Hurry'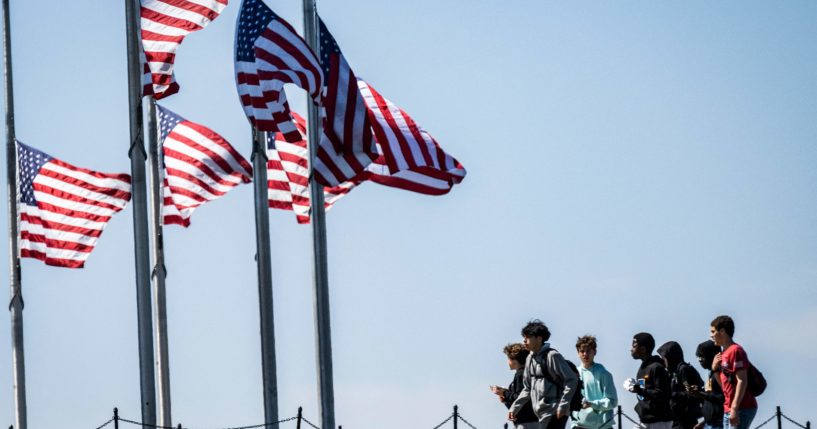 Authorities in Nashville, Tennessee, have released the 911 calls that came in as a gunman opened fire in a school.
The calls were made during Monday's attack at the Covenant School that took the lives of six individuals, including three children.
According to The Associated Press, in one call, a man said he was with a group of people, including many children.
Advertisement - story continues below
They were reportedly walking toward the main roads.
A second man got on the phone after the dispatcher asked what the shooter looks like.
"All I saw was a man holding an assault rifle shooting through the door. It was — he's currently in the second grade hallway, upstairs" the second man said.
He added, "White man. With camouflage. He had a vest on and an assault rifle."
Advertisement - story continues below
When asked how many shots the gunman fired, a woman said, "I heard about 10 and I left the building."
The outlet reported during another call just before 10:13 a.m., a woman shared with a dispatcher she is able to hear gunshots and is hiding in a closet.
"It sounds like somebody is shooting guns," the caller said.
She later added, "I'm hearing more shots. Please hurry."
Another caller told a dispatcher he was in a room on the second floor of the school.
Advertisement - story continues below
"I think we have a shooter at our church," he said.
The man continued, "I'm on the second floor in a room. I think the shooter is on the second floor."
On Wednesday, a candlelight vigil was held in Nashville to honor the victims of the attack.
"Our police officers have cried and are crying with Nashville and the world," police chief John Drake said during the vigil.
Advertisement - story continues below
He added, "I have cried and continue to cry and I have prayed for Nashville as well."
Chief Drake at the vigil for the Covenant victims: "Our officers have cried & are crying with the Nashville community & the world. From your support, we gather strength & the will to carry on in the protection of our city. May you, too, be strong as we face the coming days." pic.twitter.com/qLQDruHp53

— Metro Nashville PD (@MNPDNashville) March 30, 2023
The tragedy has led many to call for more action.
Tensions have even boiled over on Capitol Hill after Reps. Jamaal Bowman (D-N.Y.) and Thomas Massie (R-Ky.) got into a shouting match over the issue of gun control outside of the House chamber, IJR reported.
Truth and Accuracy
We are committed to truth and accuracy in all of our journalism. Read our editorial standards.
Comment Down Below
Conversation