News
Report: Biden Opting Not To Hold Joint Presser With Putin After He Seemed To 'Get the Better' of Trump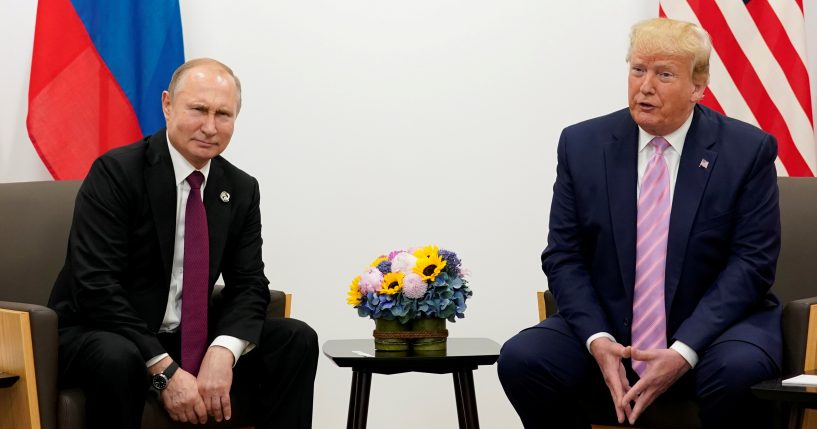 President Joe Biden will not be holding a joint press conference with Russian President Vladimir Putin after their summit, and a report from The New York Times explains why.
Michael Shear reports, "Top aides to Mr. Biden said that during negotiations over the meetings, to be held at an 18th-century Swiss villa on the shores of Lake Geneva, the Russian government was eager to have Mr. Putin join Mr. Biden in a news conference."
He continues, "But Biden administration officials said that they were mindful of how Mr. Putin seemed to get the better of Mr. Trump in Helsinki."
Advertisement - story continues below
The Times notes at the news conference in 2018 in Helsinki, "Trump publicly accepted Mr. Putin's assurances that his government did not interfere with the 2016 election, taking the Russian president's word rather than the assessments of his own intelligence officials."
The former president later attempted to clarify his remarks.
"I have full faith and support for America's great intelligence agencies. Always have," Trump said.
He continued, "And I have felt very strongly that while Russia's actions had no impact at all on the outcome of the election, let me be totally clear in saying that — and I've said this many times, I accept our intelligence community's conclusion that Russia's meddling in the 2016 election took place … Could be other people also."
Advertisement - story continues below
Biden was also asked on Sunday why he is not holding a joint press conference with Putin, as IJR reported.
In case you missed it:
Biden told the press he was not going to hold a joint presser with Putin because "this is not a contest about who can do better in front of a press conference and try to embarrass each other. It is about making myself very clear what the conditions are to get a better relationship with Russia."
He continued, "The bottom line is that I think the best way to deal with this is for he and I to meet, he and I have to have our discussion. I know you don't doubt that I'll be very straightforward with him about our concerns."
Advertisement - story continues below
Ahead of his meeting with Biden, Putin said the U.S.-Russia relationship has "deteriorated to its lowest point in recent years."
Truth and Accuracy
We are committed to truth and accuracy in all of our journalism. Read our editorial standards.
Comment Down Below
Conversation