News
Rifle Used by Kyle Rittenhouse Shredded Into Pieces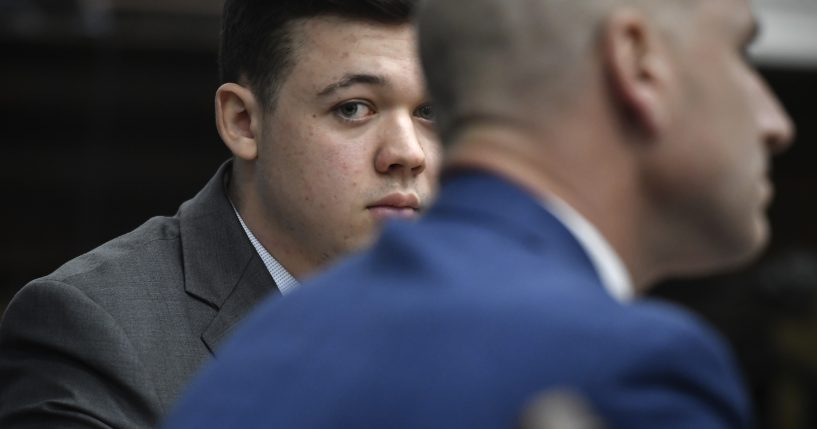 The rifle used by Kyle Rittenhouse during a 2020 shooting in Kenosha, Wisconsin, has been shredded into pieces.
ABC News reported Tuesday, Wisconsin officials destroyed the rifle Rittenhouse used to kill two people and injure a third during unrest that broke out following the police shooting of Jacob Blake.
Wisconsin officials have destroyed the rifle that Kyle Rittenhouse used in the shooting of three men during street protests in Kenosha in 2020. https://t.co/cKHbqhJYdS pic.twitter.com/jV35eMITQq

— ABC News (@ABC) March 15, 2022
Advertisement - story continues below
In January, a Wisconsin judge approved an agreement to destroy the firearm, as IJR reported.
Rittenhouse family spokesman David Hancock said, "At the end of the day, two people did lose their lives, period."
He added, "That weapon was involved in that. That weapon doesn't belong on a mantle. It doesn't belong in a museum. It belongs where Kyle wants it, and Kyle wants it destroyed. … There's plenty of people out there who would like to hold these items up, on both sides. That's nothing Kyle's interested in."
In November 2021, Rittenhouse was found not guilty on all counts.
Advertisement - story continues below
During an appearance on Fox News' "Tucker Carlson Tonight" last month, Rittenhouse named some of the individuals he would sue for comments made about him before and after he was acquitted, as IJR reported.
"Right now, we're looking at quite a few," Rittenhouse said. "Politicians, celebrities, athletes. Whoopi Goldberg's on the list. She called me a murderer after I was acquitted by a jury of my peers. She went on to still say that."
Was destroying the rifle the right decision?
He went on to tell Carlson he is going to "hold everyone who lied about me accountable…They're all going to be held accountable, and we're going to handle them in a courtroom."
Others supported Rittenhouse, including Rep. Marjorie Taylor Greene (R-Ga.) who introduced a bill to give Rittenhouse the Congressional Gold Medal.
"Kyle Rittenhouse deserves to be remembered as a hero who defended his community, protected businesses, and acted lawfully in the face of lawlessness," Greene said.
Truth and Accuracy
We are committed to truth and accuracy in all of our journalism. Read our editorial standards.
Comment Down Below
Conversation