Romney Reveals GOP Is Working on Police Reform Legislation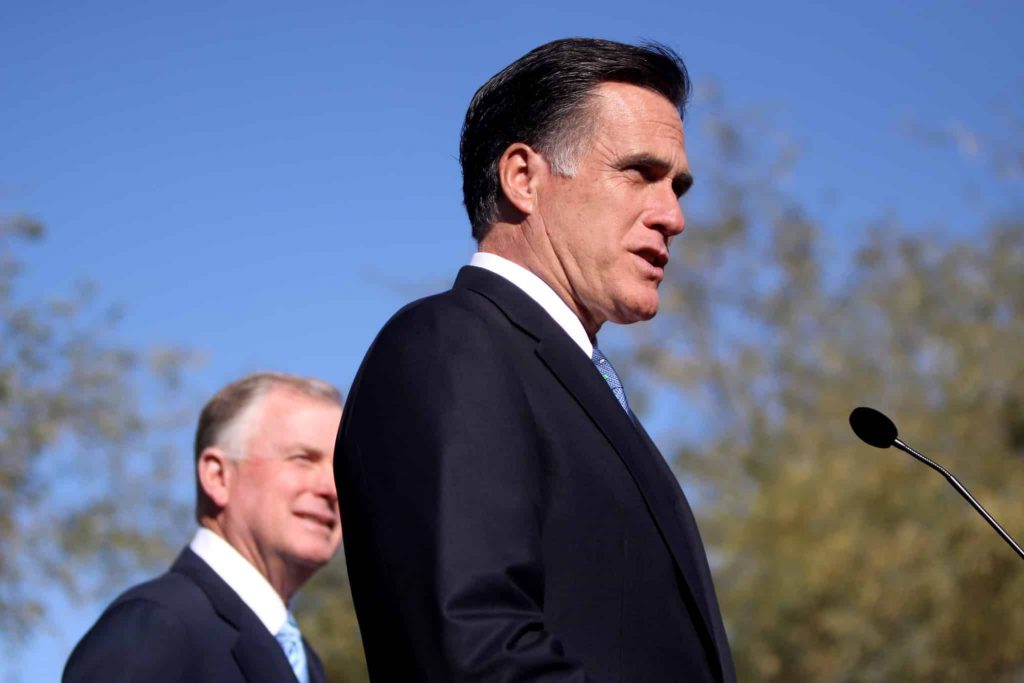 Sen. Mitt Romney (R-Utah) is revealing he is working with Republicans on a proposal for police reform while challenging President Donald Trump's unwavering law and order rhetoric where Black Lives Matter protesters are concerned.
Romney revealed on Monday that he and Republican colleagues are preparing a proposed bill for police reform legislation.
The decision was made in an effort to take initiative and fill the gap in an area where Trump and Congressional Republicans have opted not to place focus on.
During a brief discussion with reporters in Washington, D.C., Romney shared his stance on prejudice, injustice, and police reform.
"I state the obvious, which is black lives matter. If there's injustice, we want to correct that. If there's prejudice, we want to change that. If there's bias, we hope to give people a different perspective and we can provide a sense of equality among our people," Romney said.
Romney stressed the importance of advocating for change and also noted the disconnect between the Republican party and the vast majority of black voters.
"I don't know that I look at this matter from a political lens. My party obviously has an embarrassingly small share of African American votes. I certainly did in my election and we have since," the Republican senator said. "I'd like to see that change."
He went on to admit that his support Black Lives Matter was a personal decision as a result of the "heinous murder" committed by "a person with a badge."
"But that isn't what motivated me to stand up and speak. I saw a heinous murder carried out by a person with a badge," he said.
.@MittRomney is marching with a group of nearly 1,000 Christians to the White House. Here he is on video saying why he's walking: "… to make sure that people understand that Black Lives Matter" https://t.co/KCxJNchCMs pic.twitter.com/Za0Am2WL8g

— Hannah Natanson (@hannah_natanson) June 7, 2020
Additionally, Romney expressed the need for practical reform as he noted that George Floyd's death is more of "an outlier" and "an extreme case" while "the overwhelming majority of our law enforcement personnel are excellent men and women doing a job that is extraordinarily valuable and one that I esteem."