Schumer, Sanders Advocate for Committee to Examine Election Security and Integrity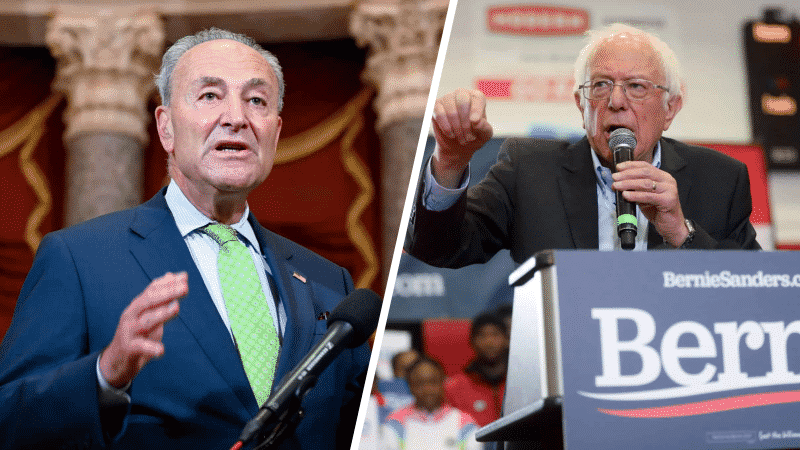 Senate Minority Leader Chuck Schumer (D-N.Y.) and Sen. Bernie Sanders (I-Vt.) are calling on Senate Majority Leader Mitch McConnell (R-Ky.) to establish a bipartisan committee to ensure a fair and safe election in November.
"As you know, there is a great deal of concern about possible confusion and chaos in the upcoming November 3rd election," they wrote in a letter to McConnell.
The senators added, "Sadly, there are some who are systematically undermining public confidence in the voting process, and irresponsibly fanning suspicions and conspiracy theories about the legitimacy of election results."
According to Schumer and Sanders, the function of the committee would be to hold hearings to determine if enough is being done to guarantee a secure election.
The hearings would feature state and local officials, including secretaries of state and local law enforcement officials.
The senators recommended three topics the committee should focus on. The first is the security and confidence of mail-in voting.
"Despite the clear security of our vote-by-mail system, some have continued to undermine it with unsubstantiated claims of voter fraud," Schumer and Sanders wrote.
The second item is to consider election results will be reported differently this year because of the influx of mail-in ballots due to the coronavirus pandemic.
For the third and final item, the senators suggested the committee hear from experts and officials about ensuring the period following the election is secure and peaceful.
"We believe this issue is above partisan politics. It is about the very essence of American democracy," Schumer and Sanders wrote.
They continued, "Let us come together, Republicans and Democrats, to ensure the security of our elections and assure Americans' confidence in the result."
McConnell told voters on Sept. 4 not "to worry about their vote not counting," as IJR previously reported.
He reminded them, "You can vote early, you can vote on Election Day, or you can drop it in the mail."
Schumer and Sanders praised McConnell for comments he made in Kentucky regarding mail-in voting.
"This is precisely the kind of reassurance that American voters need going into this election, especially at a time when mail-in ballots will be at a record high because of safety concerns amid the pandemic," the senators said.