News
Sharon Osbourne Claims Her Exit From 'The Talk' Was Related to Her Comments on Oprah's Royals Interview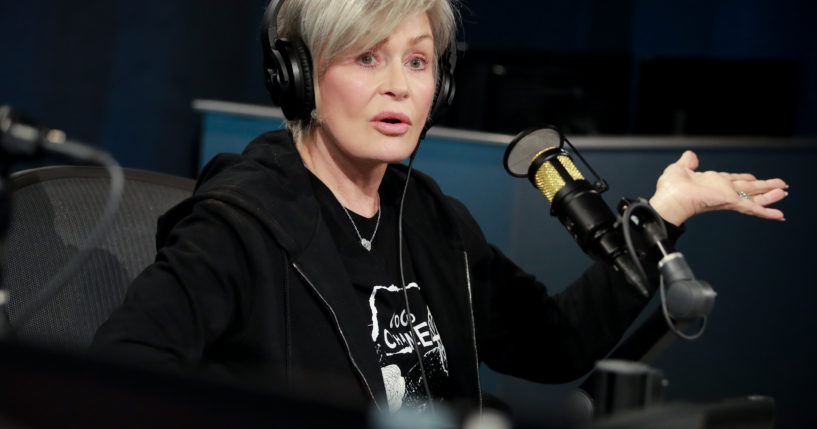 Sharon Osbourne is speaking out about why she believes she was ousted from CBS's "The Talk."
Page Six reported on Osbourne's experience after executives at the network expressed their enthusiasm with Oprah Winfrey's March 2021 interview with Meghan Markle and Prince Harry.
According to Osbourne, the head of programming Amy Reisenbach grew angry with her after she criticized the interview privately and publicly showed support for Piers Morgan amid his criticism of the interview, as the outlet noted.
Advertisement - story continues below
The outlet explained Osbourne said show runners Kristin Matthews and the late Heather Gray told her that "Reisenbach ordered them — even though they didn't want to — to put Osbourne through the ringer on national TV over her support of Morgan as payback for the betrayal."
Page Six pointed out a previous investigation conducted by the network found no evidence showing the confrontation between Osbourne and her co-hosts on the show was caused by executives.
"They were initially pissed with me because I was saying the [Oprah broadcast] was s–t. Just to people at the studio. I didn't feel it was genuine," Osbourne told the outlet.
She added, "I had supported Piers [in defense of his] freedom of speech because he's a journalist."
Advertisement - story continues below
Osbourne believes "they were pissed off with me, and then when I supported Piers, it was like, 'Oh god!'"
She continued, "And then they were trying to make an issue, but by doing it very cleverly by accusing me, because I'd supported Piers, I must be a racist because he was racist because he had attacked Meghan."
In April 2021, Osbourne appeared on HBO's "Real Time with Bill Maher" for her first interview since leaving the show just one month prior.
When asked how she was doing, Osbourne replied, "It's so many different things."
She added, "I'm angry. I'm hurt."
Advertisement - story continues below
Page Six also reported Osbourne will address her departure from the show during a documentary called "Sharon Osbourne: To Hell and Back."
The documentary is expected to debut on Fox Nation September 26.
Truth and Accuracy
We are committed to truth and accuracy in all of our journalism. Read our editorial standards.
Comment Down Below
Conversation