News
Shock Numbers: Alcohol-Related Deaths in 2020 Among Adults Under 65 Surpassed COVID-Related Deaths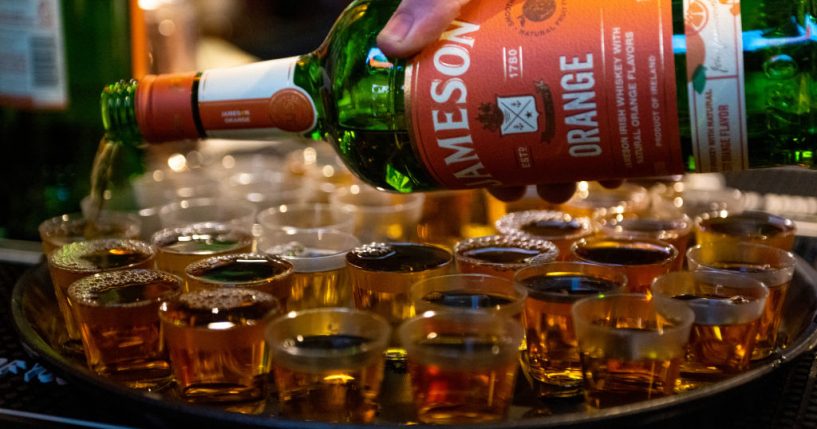 COVID-19 related deaths among adults younger than 65 were outnumbered by alcohol-related deaths in 2020, according to a report.
Alcohol-related deaths in the United States increased by 25% from 2019 to 2020, as The New York Times reported, citing a study done by researchers with the National Institute on Alcohol Abuse and Alcoholism.
The nation saw the most significant increase in alcohol-related deaths among 35 to 44-year-olds.
Advertisement - story continues below
According to the Times, several reports have indicated that Americans consumed more alcohol as a way to cope with pandemic-related stress. The outlet pointed out binge drinking spiked along with the number of emergency visits for alcohol withdrawal.
The Times explained roughly "74,408 Americans ages 16 to 64 died of alcohol-related causes, while 74,075 individuals under 65 died of Covid."
Katherine Keyes, a professor of epidemiology at Columbia University, told the newspaper that "as with many pandemic-related outcomes, this is an exacerbation of issues that were beginning before the pandemic for many people."
She added, "Drinking has been going up for 10 or 15 years among adults, and the trend accelerated in 2020, as some of the motivations to drink changed: Stress-related drinking increased, and drinking due to boredom increased."
Advertisement - story continues below
Keyes said when people drink at home, they "have less ability to regulate how much is going into the glass."
Senior scientific adviser at the alcohol abuse institute, Aaron White, issued a statement to Axios describing how stress affects recovery.
"Added stress is a key factor in relapse for people in recovery from alcohol and other substance use disorders," White said.
He continued, "The available data suggest the pandemic took a toll on people in recovery, sometimes leading to relapse."
Additionally, White told Axios total alcohol sales by volume went up by 2.9% in 2020 from 2019, marking the "greatest annual increase in sales in more than 50 years."
Advertisement - story continues below
White suggested that "the numbers from 2021 could be even worse."
Truth and Accuracy
We are committed to truth and accuracy in all of our journalism. Read our editorial standards.
Comment Down Below
Conversation