FaithTap
'So Special': Joanna Gaines Shares How Family Trip to South Korea 'Completed Something in Me'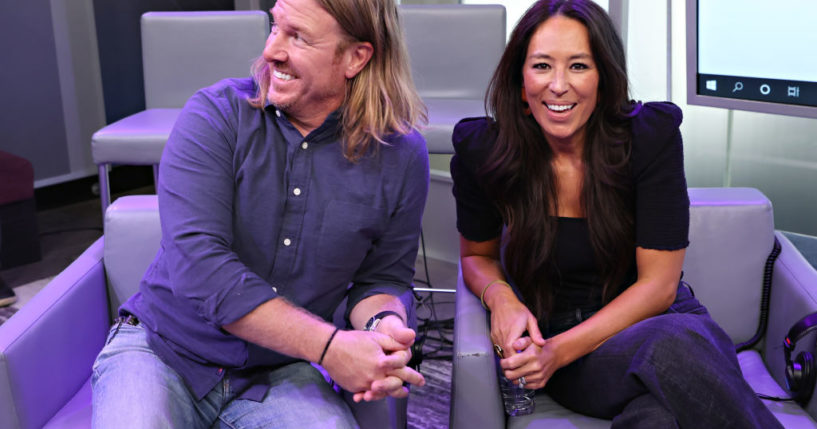 Joanna Gaines visited the Today show May 2nd, to talk about her new cookbook and share about her family trip to South Korea.
Gaines' mother is Korean. In April, 25 of her family members traveled together to South Korea for a week-long visit. Only Gaines' parents had ever been so it was an adventure for the rest.
She told hosts Hoda Kotb and Savannah Guthrie, "It kind of completed something in me and it's even hard to explain, but it was so special for our family to all be there with my parents. That's where they met in 1971, so all the stories, just everything about it was incredible. It was definitely the trip of a lifetime."
Advertisement - story continues below
Gaines shared with People last November that it hasn't been an easy journey to accept her Korean heritage. Growing up with an American father and Korean mother, she experienced bullying at school. "We were literally the only Asians in our entire school."
Gaines, 44, said she felt like she needed to hide that part of herself and it wasn't until her college internship in New York City that she began to embrace it.
In a follow-up article with People in April, Gaines said of that experience, "I left really understanding the beauty and uniqueness of Korean culture and for the first time I felt whole, like this is fully who I am and I'm proud of it."
Gaines and her husband, Chip recently attended a State Dinner celebrating the 70-year alliance between the United States and South Korea.
Advertisement - story continues below
 

 

View this post on Instagram

 
The family enjoyed seeing the cherry blossoms in South Korea and walking the same streets her mother had, both as a young girl and then, as a young woman, with Gaines' father, according to her Instagram.
 

 

View this post on Instagram

 
Advertisement - story continues below
The 'Fixer Upper' star and New York Times bestselling author's newest cookbook, "Magnolia Table, Volume 3: A Collection of Recipes for Gathering", was released May 2nd and is already popular with her faithful fans.
According to the book's description, the Magnolia co-founder's newest recipes are "timeless and nostalgic," fitting with her visit to her mother's homeland and her personal journey to embrace her heritage.
Truth and Accuracy
We are committed to truth and accuracy in all of our journalism. Read our editorial standards.
Comment Down Below
Conversation