News
Tom Brady, Gisele Bündchen Plan to File for Divorce: Report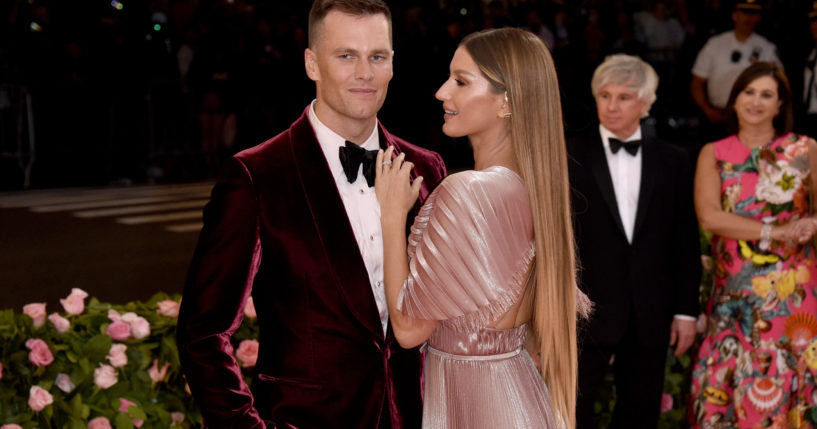 Football star Tom Brady and his wife Gisele Bündchen are expected to file for divorce, according to a report.
A source with direct knowledge told CNN the couple is planning on filing Friday.
Citing the source, the outlet reported Brady and Bündchen will "mutually petition for dissolution of marriage in Florida."
Advertisement - story continues below
Earlier this month, Bündchen appeared to make a cryptic comment about her relationship with the quarterback, as IJR reported.
Bündchen, at the time, commented on an Instagram post from author and life coach Jay Shetty.
Shetty posted a quote from his new book, saying, "You can't be in a committed relationship with someone who is inconsistent with you. Read that again."
Bündchen reportedly liked the post and also commented with the praying hands emoji.
Advertisement - story continues below
During an interview with Elle last month, she discussed her husband's football career.
"Obviously, I have my concerns—this is a very violent sport, and I have my children and I would like him to be more present," Bündchen said.
She continued, "I have definitely had those conversations with him over and over again. But ultimately, I feel that everybody has to make a decision that works for [them]. He needs to follow his joy, too."
Us Weekly reported on Wednesday an insider told the outlet, "Gisele told Tom either he leaves football to spend time with the family or she is gone for good."
The source added, "She doesn't want him to continue to get injured and not be able to enjoy life in the future. She is doing it for her family."
Truth and Accuracy
We are committed to truth and accuracy in all of our journalism. Read our editorial standards.
Comment Down Below
Conversation