News
Tom Hanks Confused by Casting Choice in 'Lightyear'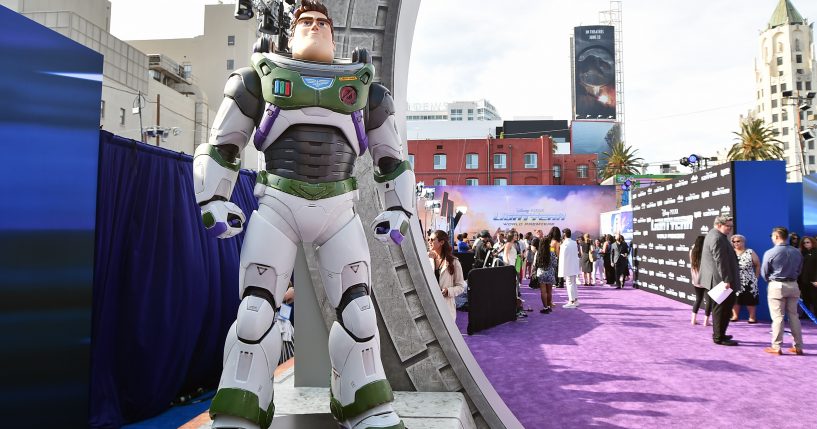 Tom Hanks reacted to a casting choice made for the Disney Pixar film "Lightyear."
The actor voiced the character of Woody in the "Toy Story" franchise.
During an interview with CinemaBlend, Hanks was asked if it was strange that his film "Elvis" would be in theaters the same time as "Lightyear."
Advertisement - story continues below
He replied, "How about that? I actually wanted to go head-to-head with Tim Allen and then they didn't let Tim Allen do it. I don't understand that."
Hanks' comments were posted to CinemaBlend's Instagram account.
Pixar chose Chris Evans to voice the main character of the film, Buzz Lightyear.
Allen spoke with Extra about the casting decision, saying he has tried to stay out of the conversation about it.
Advertisement - story continues below
"This is a whole new team that really had nothing to do with the first movies," Allen said.
Additionally, Allen said there is "really no 'Toy Story,' Buzz without Woody."
Did Disney make the wrong choice?
He continued, "It just doesn't seem to have any connection to the toy."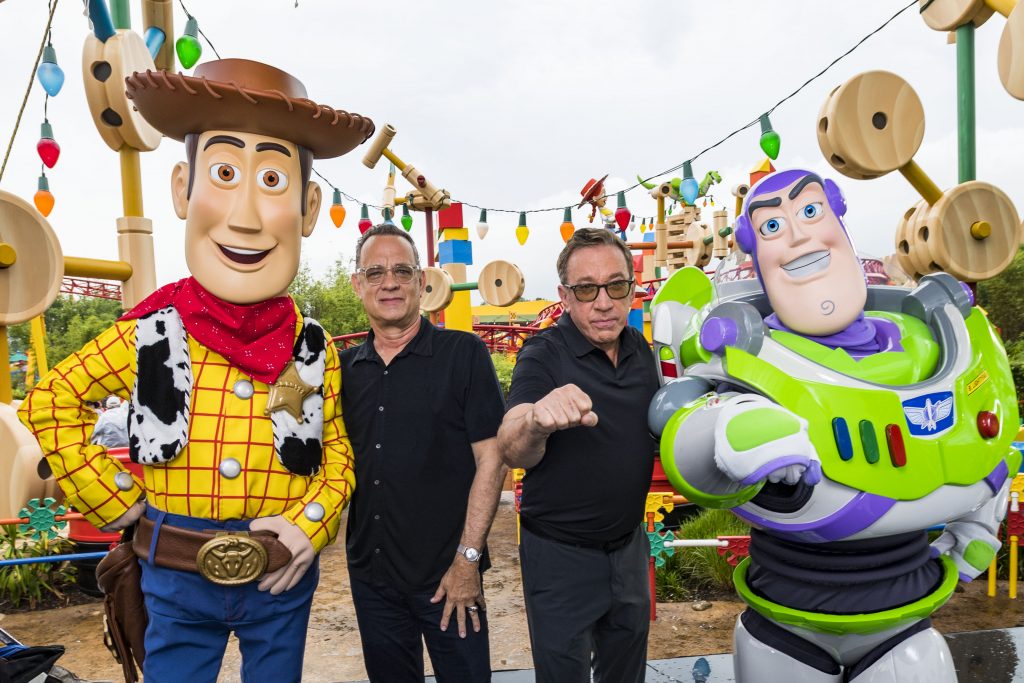 Before the premiere of the movie on June 17, Evans told USA Today the reason "we're doing this movie is because Tim Allen made such an iconic impact."
Advertisement - story continues below
He explained, "Not only would you be a fool to not take his interpretation because it worked so well, but the truth is this character is in fact the human version of that toy, so there does need to be overlap in terms of their cadence and nature."
Evans also told the outlet it took him a while to adjust to the aspect of voice-acting.
"At the beginning, I almost felt like a deer in the headlights," Evans said.
The actor continued, "I would just be so still. You're so focused on your voice, it almost would rest every other part of my body. But with every passing session, you find a little more comfort and before you know it, you are incorporating your physicality and that would inform the deliveries."
Advertisement - story continues below
According to the description by Disney, the film is the "definitive origin story" of Buzz Lightyear.
Last week, The Washington Times reported that the film bombed in its second weekend at the box office.
In a review of the film published by The New York Post, film critic Kyle Smith suggested "audiences are weary of Hollywood wokeness."
Smith commented on the issue of the same-sex kiss included in the movie.
Advertisement - story continues below
"Disney's decision to spend a couple of minutes of screen time reminding us that it's a gay-friendly company may well have cost it millions in ticket sales for what was supposed to be its annual Pixar mega-blockbuster," Smith wrote.
He argued the company has to "consider the idea that there might be many Pixar fans who have no problem with gay marriage who nevertheless would prefer the matter be left out of kids' movies."
Various Middle East countries, including Saudi Arabia and the United Arab Emirates, have banned the film, as IJR reported.
Truth and Accuracy
We are committed to truth and accuracy in all of our journalism. Read our editorial standards.
Comment Down Below
Conversation