Commentary
Trojan Horse: Dems Reportedly Considering Adding Same-Sex Marriage Legislation to 'Must-Pass' Package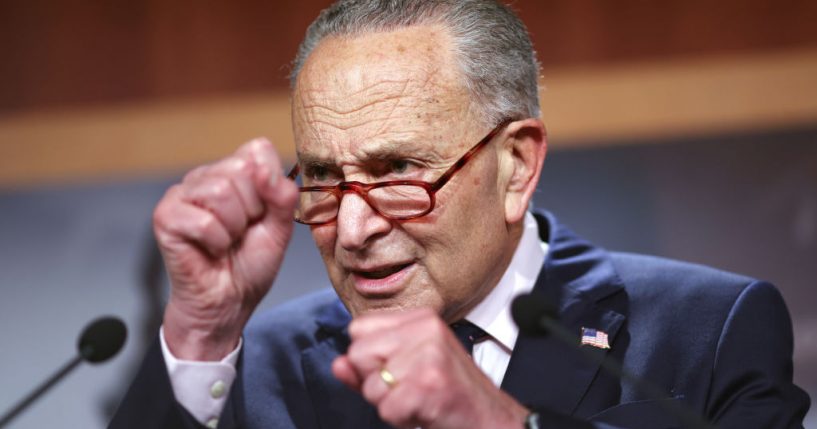 With the fall campaign season underway, Democrats are looking for more ways to bludgeon Republicans ahead of the midterms.
While President Joe Biden is leading the charge by attacking "MAGA Republicans" as a backward-looking political force that wants to subvert the will of the people and strip Americans of their rights, Senate Democrats are reportedly eying using a "must-pass" government funding package to codify protection for same-sex marriage.
Punchbowl News first reported on Tuesday morning that Democrats are "considering attaching a provision codifying same-sex marriage protections onto a must-pass spending bill to keep the federal government open past Sept. 30."
Advertisement - story continues below
"This would dramatically raise the political stakes surrounding the vote on the continuing resolution, which will take place at some point in the next couple weeks. The federal government's fiscal year ends Sept. 30, and Congress must pass a CR to keep departments and agencies open beyond that date," it explained.
Senate Majority Leader Chuck Schumer (D-N.Y.) had previously vowed that the Senate would vote on a provision to codify same-sex marriage protection. However, he did not provide a timeline.
The move to link same-sex marriage protections and the funding bill sets up essentially what could be a no lose situation for the Democrats.
Linking it to the funding package could put pressure on Republicans to vote for it to avoid a government shutdown months ahead of a major election. Democrats would need at least 10 Republicans to vote for the bill for it to pass the Senate.
Advertisement - story continues below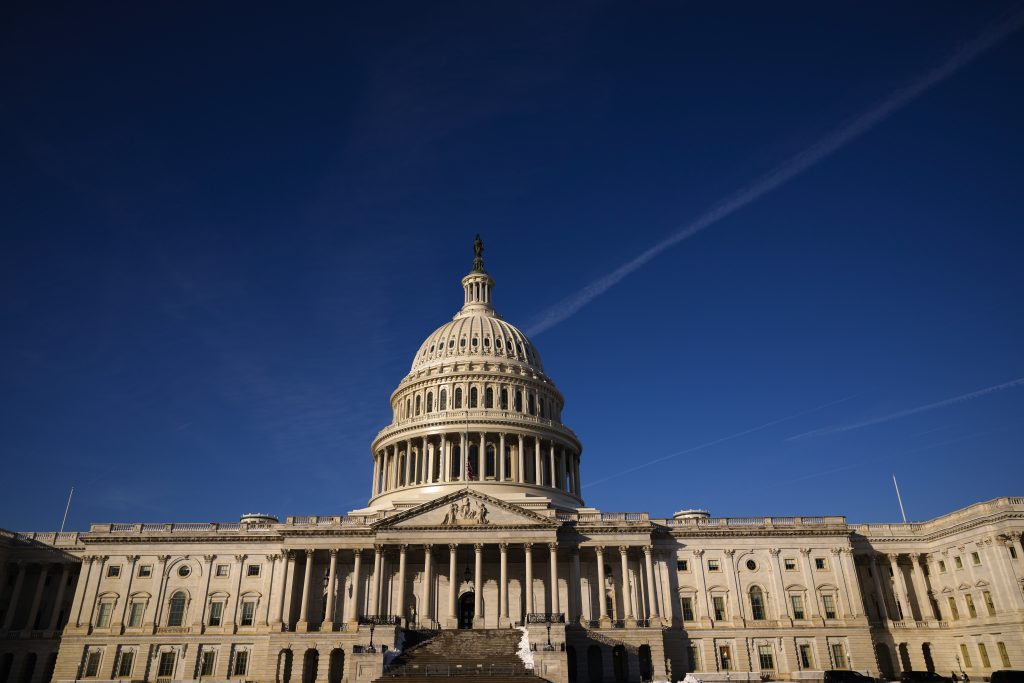 And at the same time, if Republicans vote for the bill to fund the government despite the same-sex marriage provision, it would infuriate Republican voters who believe that marriage is only between one man and one woman and could threaten to depress turnout.
But if Republicans decide that they will not vote for the bill because they believe the issue is made-up, that could also work to Democrats' benefit.
It would give them the opportunity to argue that Republicans would rather shut down the government than pass protections for same-sex marriage.
Biden and White House Press Secretary Karine Jean-Pierre have pushed the claim that "MAGA Republicans" are "pursuing an agenda that takes away people's rights."
Advertisement - story continues below
The president also argued that "MAGA Republicans" are a threat to American democracy. And while he claimed only to be speaking about those who do not condemn violence, he also insisted there are not "many real Republicans anymore."
Additionally, Biden said MAGA Republicans "threaten our personal rights."
By his logic that there are not many "real" Republicans left, even more moderate senators such as Mitt Romney (R-Utah) could conceivably be lumped in as a "MAGA Republican" if he refused to vote for a spending package to codify federal protection for same-sex marriage.
In mainstream conservative circles, few are seriously talking about trying to overturn the Supreme Court decision that legalized same-sex marriage.
Advertisement - story continues below
But Democrats are drumming up fears that Republicans want to strip away those protections.
And therefore, if you don't vote for legislation to protect same-sex marriage, you must at the very least tacitly approve of banning same-sex marriage — and therefore are a "MAGA Republican" and a threat.
It's a slimy move and one that could put Republicans in a bind ahead of November.
Truth and Accuracy
We are committed to truth and accuracy in all of our journalism. Read our editorial standards.
Comment Down Below
Conversation