News
'The View' Reveals the Guest Hosts Who Will Temporarily Fill Meghan McCain's Seat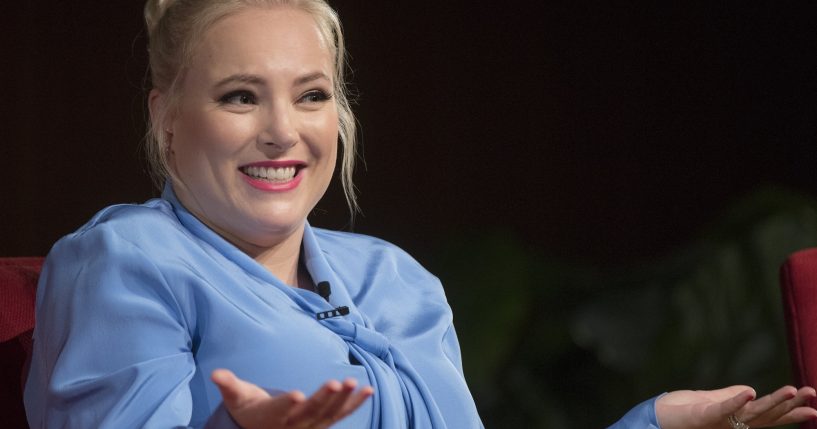 "The View" announced the guest hosts who will temporarily fill Meghan McCain's seat after the co-host announced her departure from the show in July.
ABC said on Monday the remaining co-hosts will come together in the studio for the first time since the beginning of the COVID-19 pandemic on September 7 for the premiere of its 25th season.
"25 years is such an incredible milestone," executive producer Brian Teta said in a statement.
Advertisement - story continues below
He added, "We have so much planned to honor this amazing platform that Barbara Walters created. I can't think of a better way to kick off that celebration than by welcoming the co-hosts back to the iconic View table and to have them in front of a live studio audience again. We have some truly exciting plans to celebrate this anniversary all season long. We'll be inviting back all of our legendary lineup of former View co-hosts to guest as well as 'taking a little time' to find our next permanent cohost to join the panel."
The upcoming season will feature conservative voices, including: former Utah congresswoman Mia Love, former Bush secretary of state Condoleezza Rice, CNN host S.E. Cupp, former presidential candidate Carly Fiorina, former Fox News host Eboni K. Williams, CNN analyst Mary Katharine Ham, former Trump communications director Alyssa Farah, and former cable news anchor Gretchen Carlson.
During her announcement, McCain told her co-hosts and the viewers, "This was not an easy decision. It took a lot of thought and counsel and prayer and talking to my family and my close friends."
 Cindy McCain also appeared on the program to reflect on her daughter's time with the show, as IJR reported.
Advertisement - story continues below
"I am so proud of Meghan and what I look forward to, in many ways, is to be able to see more of her," she said. "She's done a wonderful job. I love her independence. Her dad would be so proud of her, and I wish her the best in whatever endeavors she chooses to do, but I'm glad she chose a little bit of family over too much work right now. It's important."
Truth and Accuracy
We are committed to truth and accuracy in all of our journalism. Read our editorial standards.
Comment Down Below
Conversation