News
Border Patrol Agent Reacts to Biden Vaccine Mandate, Calling It a 'Political Stunt'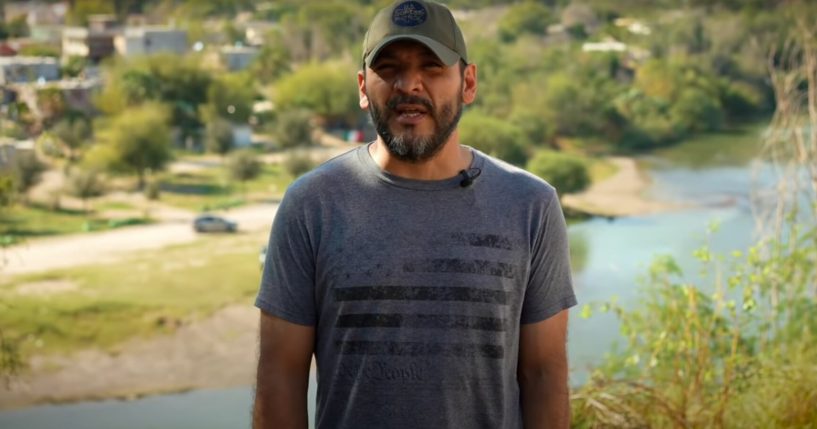 A border patrol agent wants to explain to President Joe Biden why his vaccine mandate could "be a disaster for national security."
On Monday, the NRA posted a video of Border Patrol Agent and NRA member Roy Cantu's reaction to the vaccine mandate.
"The federal government is demanding that I either undergo a force vaccination or lose the livelihood that puts food on my family's table. That's my so-called choice. But this isn't just about me," Cantu said.
Advertisement - story continues below
He added, "The border crisis is worse than you can imagine. And if hundreds, even thousands of Border Patrol agents are terminated, it will impact every single American, including my own family here in the Rio Grande Valley."
Cantu explained how his wife cannot feel comfortable in their home "without a firearm for self-defense after our house was invaded by illegal immigrants."
The border patrol agent said he has nothing against those who choose to get vaccinated, adding, "I just can't support a mandatory order from the government. At the end of the day, it has become a political stunt that comes with very real consequences."
Watch the video below:
Advertisement - story continues below
Cantu noted Biden had not visited the border.
He continued, "If you truly respect the work the Border Patrol does for this country, I humbly request that you agree to sit down and meet with me. So I can show you just how bad the situation is and explain why terminating agents will be a disaster for national security."
A White House spokesperson told Axios last month essential travelers crossing U.S. borders will be required to be fully vaccinated beginning January 22.
"While further operational details will be released in the coming weeks, we anticipate that the operational details will be generally consistent with the approach that is already being applied to non-essential travelers," the official said in a statement.
Advertisement - story continues below
According to Fox News, 79% of Border Patrol's employees received the vaccine as of November 17.
Truth and Accuracy
We are committed to truth and accuracy in all of our journalism. Read our editorial standards.
Comment Down Below
Conversation