News
Gov. Cuomo 'Continues To Confer' With His Brother on Sexual Harassment Scandal: Report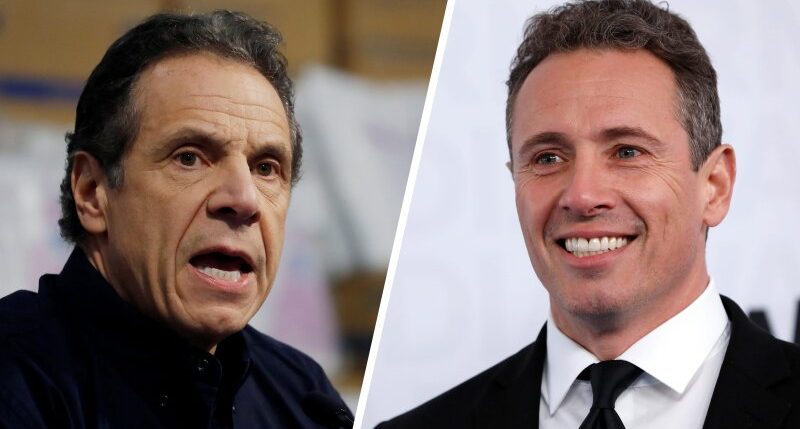 New York Gov. Andrew Cuomo (D) still consults his brother, CNN's Chris Cuomo, on his sexual harassment scandal, according to a report.
"Cuomo, who is ensconced in the governor's mansion in Albany and has not been coming to the office, is left with few advisers. Rich Azzopardi, his longtime spokesman, has said he plans to stay in his post," a report from The Washington Post reads.
It continues, "The governor also continues to confer with longtime adviser Charlie King, a lobbyist at the public strategy firm Mercury, as well as his brother, CNN anchor Chris Cuomo, according to people familiar with the situation."
Advertisement - story continues below
The Post first reported in May that Chris Cuomo was advising his brother and senior members of his staff on responding to the allegations. Addressing the scandal in March, the CNN anchor told viewers, "Obviously, I'm aware of what's going on with my brother. Obviously, I cannot cover it because he is my brother."
He added, "Now, of course, CNN has to cover it. They have covered it extensively and they will continue to do so. I have always cared very deeply about these issues and profoundly so. I just wanted to tell you that."
During his first show since New York Attorney General Letitia James released a report finding the governor sexually harassed multiple women, Chris Cuomo avoided mentioning his brother and focused on COVID-19, as IJR reported.
 "We're focused on Covid here, especially until we get the Delta variant under control, and for now, as you know, it's getting worse," Cuomo said.
Advertisement - story continues below
CNN's Brian Stelter touched on Chris Cuomo's coverage of his brother during "Reliable Sources" Sunday, as IJR reported.
"CNN's management has made two things clear to him: One, he can't talk about his brother, Andrew Cuomo, on TV. And two, that he cannot participate in anymore strategy sessions with the governor's aides," Stelter said.
He added, "So if you're wondering why Chris has remained silent about the scandal, well that is why."
Truth and Accuracy
We are committed to truth and accuracy in all of our journalism. Read our editorial standards.
Conversation