News
Pardon My Turkey: A Look Back at Past Thanksgiving Traditions at the White House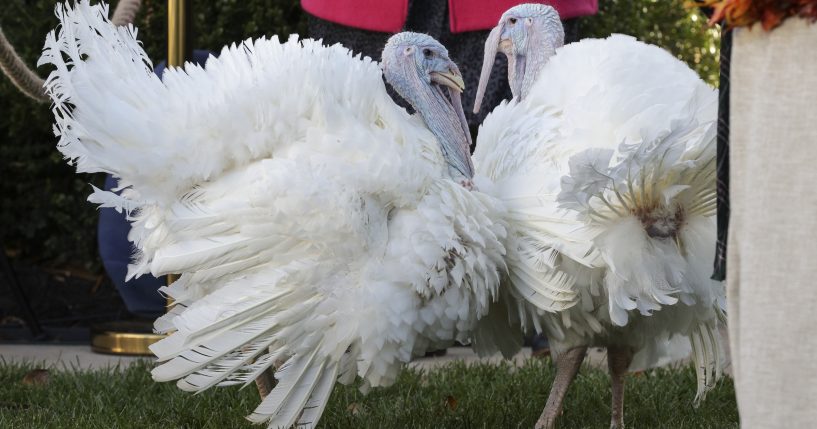 The tradition of the White House turkey pardon has a long and storied past, with rumors of the concept going as far back as the Lincoln administration.
During Abraham Lincoln's presidency, his young son allegedly asked his father to save a pet turkey from the dinner table.
Rumors suggest former President Harry S. Truman officially kicked off the tradition of pardoning a turkey in 1947. However, the Truman Library & Museum claims that is not the case.
Advertisement - story continues below
"The Library's staff has found no documents, speeches, newspaper clippings, photographs, or other contemporary records in our holdings which refer to Truman pardoning a turkey that he received as a gift in 1947, or at any other time during his Presidency," the library explained.
According to the White House, President George H.W. Bush was the first to officially offer a turkey pardon. Since then, every president has upheld the tradition.
1998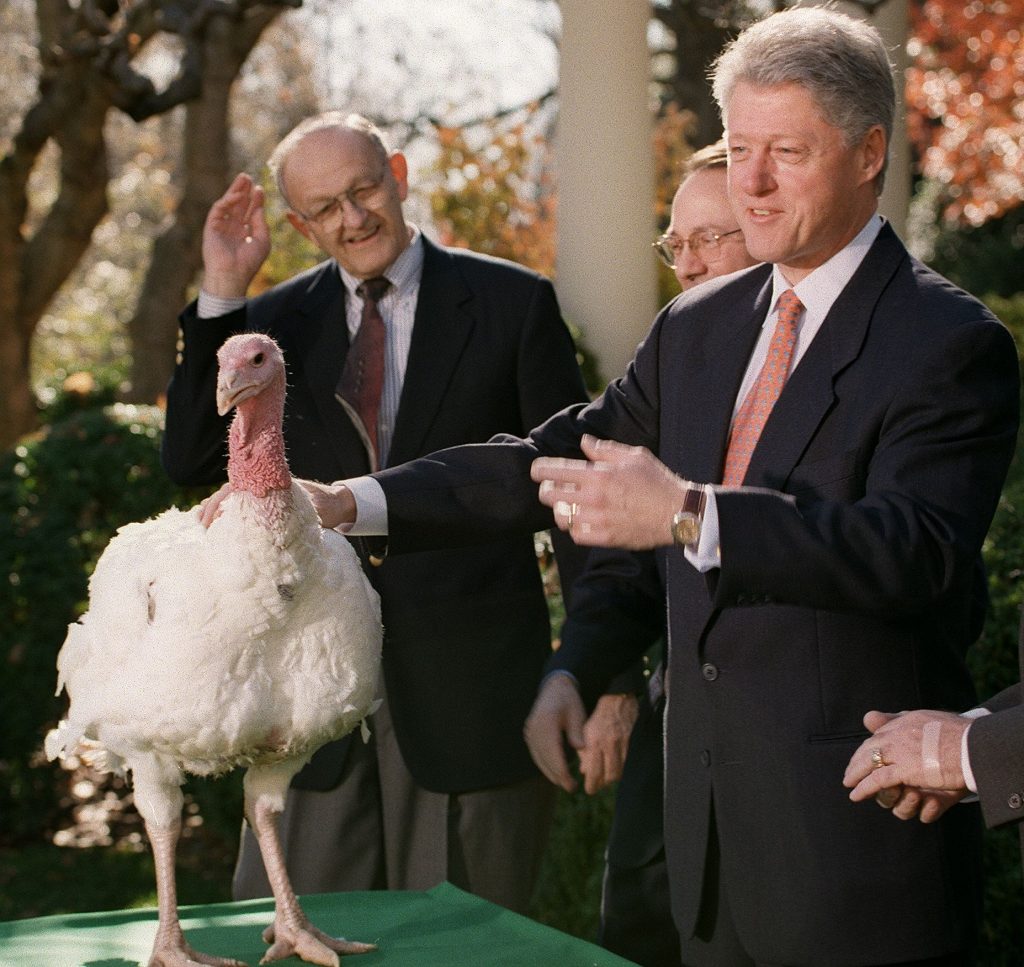 Advertisement - story continues below
Former President Bill Clinton's turkey pardon in 1998 took a surprising turn when a handler had to chase the bird in the rose garden.
"I must say, of all the years I've been here, this is the most adventurous turkey we've ever had," Clinton said.
The turkey pardon came just months after Clinton admitted to having an affair with then-White House intern Monica Lewinsky.
2001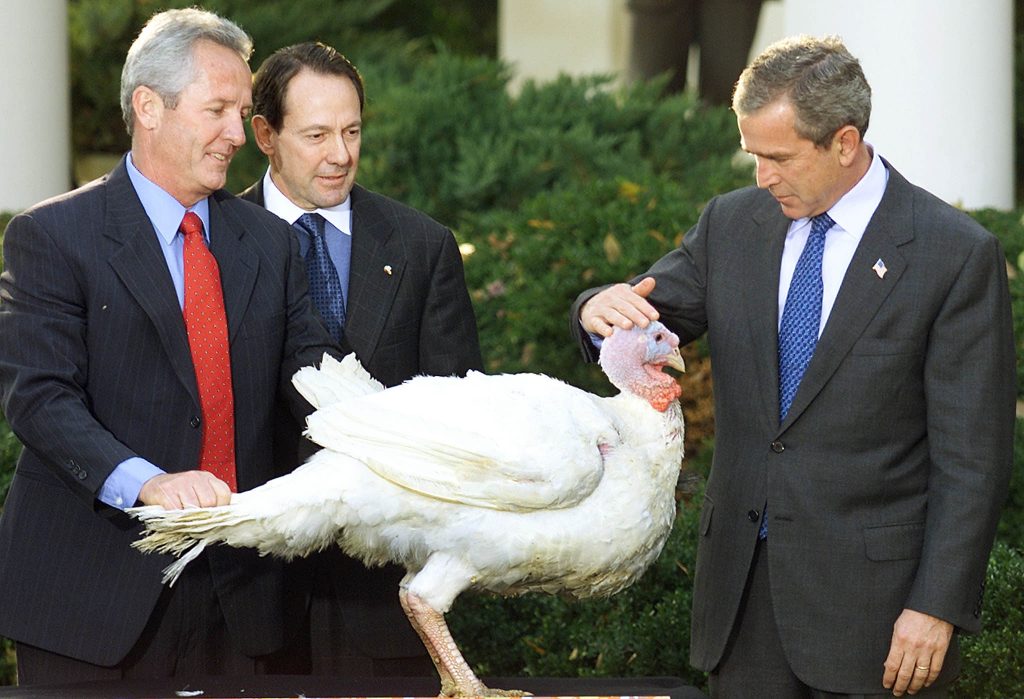 Advertisement - story continues below
Former President George W. Bush carried on the tradition by pardoning "Liberty" just two months after the September 11, 2001, attacks.
"We've been through some tough times, some testing moments during the last months, yet we've never lost sight of the blessings around us," Bush said.
He added, "The freedoms we enjoy, the people we love, and the many gifts of our prosperous land. On this holiday, we give thanks for our many blessings and for life itself."
2016
Advertisement - story continues below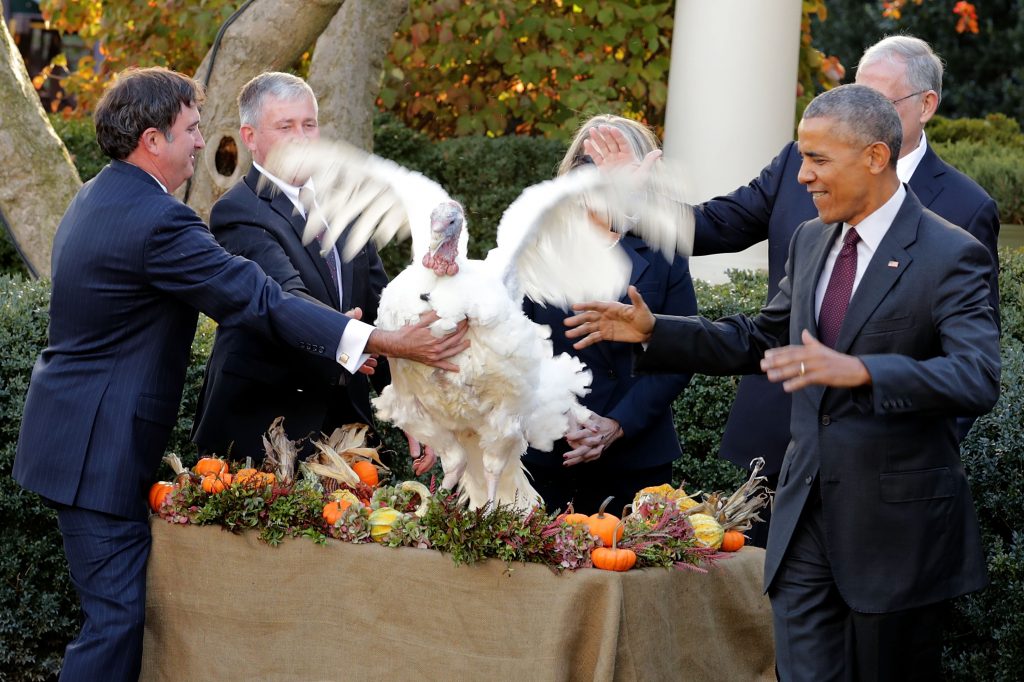 In 2016, former President Barack Obama celebrated his final turkey pardon at the White House. Obama commented on his responsibility of pardoning the birds, "Tater" and "Tot."
He said, "It is my great privilege — well, it's my privilege — actually, let's just say it's my job to grant them clemency this afternoon."
Obama also cracked jokes about the turkeys, saying, "Tater is here in a backup role just in case Tot can't fulfill his duties. So he's sort of like the vice turkey. We're working on getting him a pair of aviator glasses."
Advertisement - story continues below
He also said, "I want to take a moment to recognize the brave turkeys who weren't so lucky. Who didn't get to ride the gravy train to freedom. Who met their fate with courage and sacrifice and proved that they weren't chicken."
2017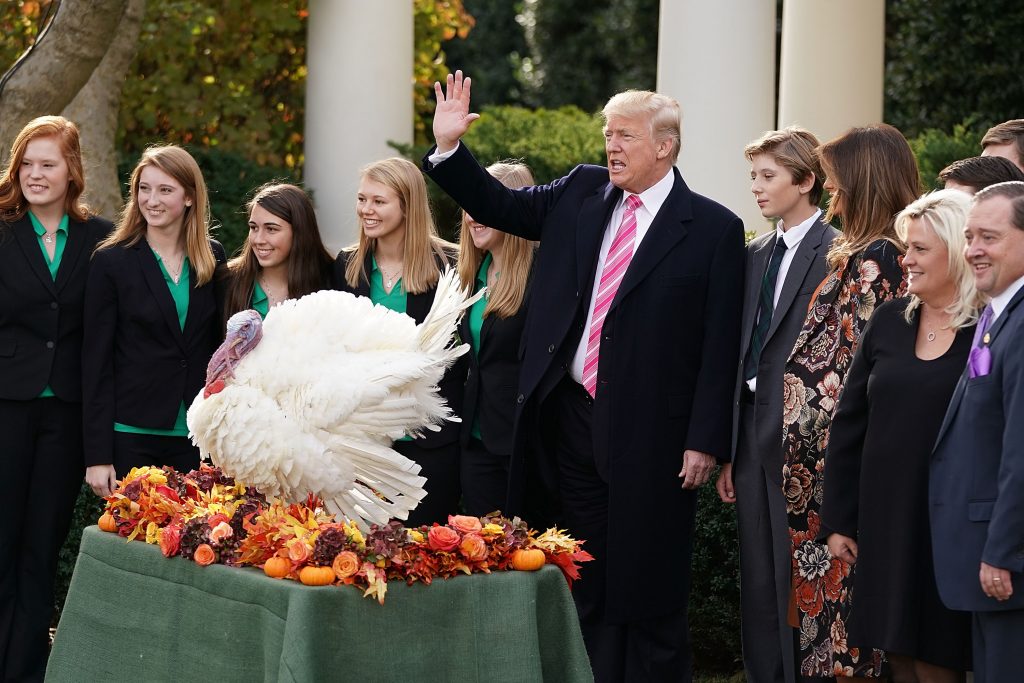 Former President Donald Trump marked his first turkey pardon in 2017, giving "Drumstick" and "Wishbone" a bright future ahead. He also made jokes about Obama's turkeys.
Advertisement - story continues below
"I have been informed by the White House counsel's office that Tater and Tot's pardons cannot, under any circumstances, be revoked," Trump said. "So, Tater and Tot, you can rest easy."
Trump made headlines during his first year in the White House for pushing conspiracy theories and false claims about his accomplishments.
2021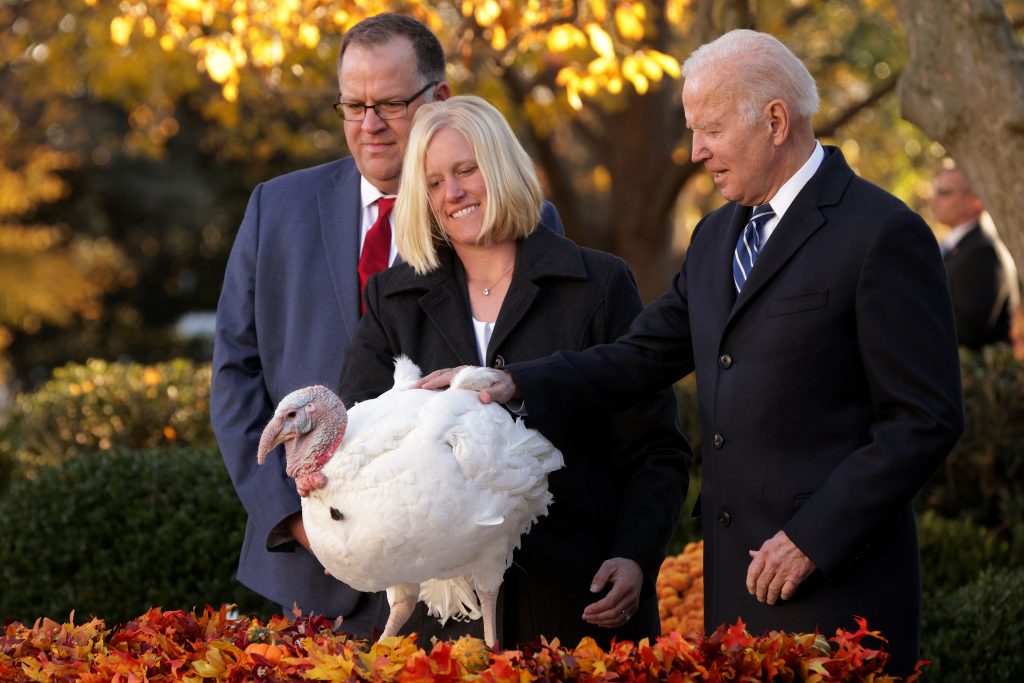 Advertisement - story continues below
President Joe Biden participated in the annual tradition on Friday, taking a moment to comment on the COVID-19 vaccine and impact the pandemic has had on Americans.
After pardoning "Peanut Butter" and "Jelly," Biden suggested the birds were "selected on their temperament, appearance, and I suspect vaccination status."
He joked, "Yes, instead of getting basted these two turkeys are getting boosted."
Additionally, Biden acknowledged those who have worked to combat the pandemic, adding, "From the Biden family to yours, we wish you a happy Thanksgiving. And may God bless you all and may God protect our troops."
Truth and Accuracy
We are committed to truth and accuracy in all of our journalism. Read our editorial standards.
Comment Down Below
Conversation