News
RNC Chairwoman: Americans Deserve Probe Into Hunter Biden's 'Shady Financial Dealings'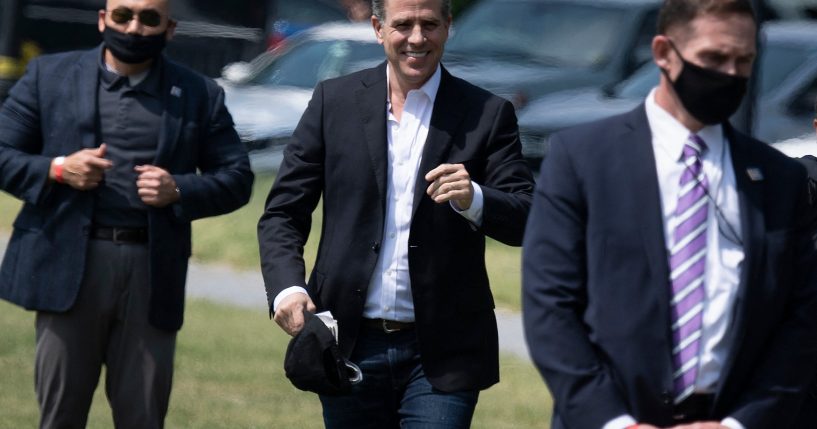 Republican National Committee Chairwoman (RNC) Ronna McDaniel says Americans deserve an investigation into every aspect of Hunter Biden's "shady financial dealings."
In an op-ed published by Fox News, McDaniel criticized Hunter Biden and the rest of the Biden family for their "shocking history of open, self-enriching corruption."
She mentioned President Joe Biden's son is currently under investigation for tax evasion and money laundering and is now an "acclaimed artist." 
Advertisement - story continues below
McDaniel noted his pieces are selling for up to $500,000, calling it "totally unreasonable."
She added, "Hunter Biden's 'art' sure appears to be just a creative way to launder money and sell access to the Biden presidency."
The RNC chairwoman argued the Biden family "isn't even trying to hide the scheme. They're doing this in the open because Hunter Biden has a history of getting away with things just like this."
The op-ed recalls a report published by The New York Post in October of 2020 showing that Hunter Biden "had abandoned a laptop filled with scandalous, corruption-related emails at a computer repair shop."
Advertisement - story continues below
McDaniel accused the media of working "overtime to bury the laptop story, dismissing it without proof as Russian misinformation and trying to scrub it from social media with the election just weeks away."
According to the op-ed, Politico confirmed the story was accurate. McDaniel went on to list a series of incidents involving Hunter Biden.
Do you agree with McDaniel?
"Remember Burisma, the shadowy Ukrainian energy company that inexplicably paid Hunter Biden over $83,000 per month to sit on its board, despite his total lack of relevant experience in the international energy arena?" McDaniel wrote.
She continued, "How about Hunter's ties to China? Business Insider has reported that Hunter openly touted high-level contacts in the Chinese government while trying to secure a $2 million retainer to unfreeze a Democrat donor's Libyan assets."
The president could reportedly become a target of the FBI's ongoing investigation into Hunter Biden's finances.
Advertisement - story continues below
"The reason? According to new reporting from The Daily Mail, for a period of time while Joe Biden was vice president, the two shared a bank account and paid each other's bills. This was while Hunter was traveling in the shadiest corners of the international market, receiving ill-gotten sums of money on the strength of his father's name," McDaniel wrote.
The emails allegedly showed Joe Biden even owed his son money at one point.
Concluding her op-ed, McDaniel wrote, "The American people deserve an independent special counsel to investigate every aspect of Hunter's shady financial dealings – especially considering his and Joe Biden's shared bank account."
She added, "Just how deep do Hunter's schemes go, and how much did Joe Biden know about them? We need an independent, transparent investigation to ascertain the truth about the Biden family's shocking history of open, self-enriching corruption."
Advertisement - story continues below
The New York Post reported earlier this month five pieces of Hunter Biden's art sold for $75,000 each.
Truth and Accuracy
We are committed to truth and accuracy in all of our journalism. Read our editorial standards.
Comment Down Below
Conversation