News
Washington State Lawmakers Move Ahead With Bill to Only Allow Sale of Electric Vehicles by 2030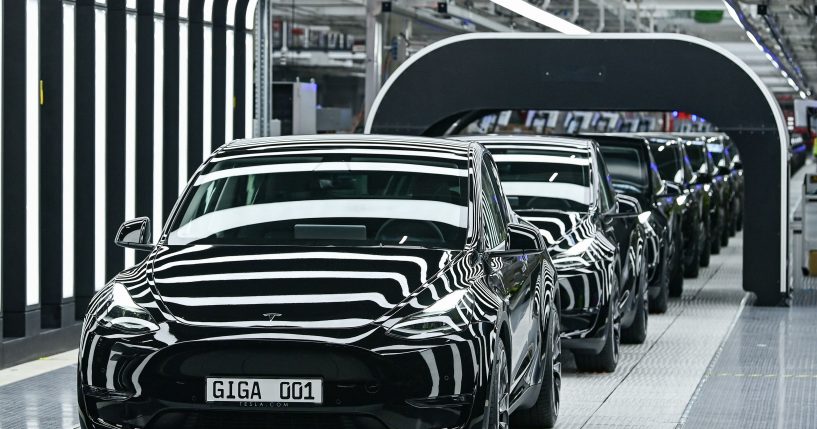 Washington state lawmakers passed a bill with the goal of ending the sale of gas-powered vehicles by 2030.
The "Move Ahead Washington" package states, "A target is established for the state that all publicly owned and privately owned passenger and light duty vehicles of model year 2030 or later that are sold, purchased, or registered in Washington state be electric vehicles."
It continues, "On or before December 31, 2023, the interagency electric vehicle coordinating council created in section 428 of this act shall complete a scoping plan for achieving the 2030 target."
Advertisement - story continues below
Washington Gov. Jay Inslee (D) issued a statement, saying, "Transportation is our state's largest source of greenhouse gas emissions. There is no way to talk about climate change without talking about transportation."
He added, "This package will move us away from the transportation system our grand-parents imagined and towards the transportation system our grand-children dream of."
Today @GovInslee signed the Move Ahead Washington funding package at Mukilteo ferry terminal. The legislation allows us to move ahead transitioning to cleaner hybrid-electric ferries & supports active transportation so we can all be safer walking or biking. pic.twitter.com/f1DDISLrLi

— Washington State DOT (@wsdot) March 25, 2022
During his State of the Union address earlier this month, President Joe Biden vowed to lower the cost of electric vehicles.
Advertisement - story continues below
"Ford is investing $11 billion to build electric vehicles, creating 11,000 jobs across the country," Biden said. "GM is making the largest investment in its history — $7 billion to build electric vehicles, creating 4,000 jobs in Michigan."
Biden's Build Back Better Act includes an electric vehicle tax credit of up to $12,500 for anyone who purchases an electric car that was made in America.
Was passing the bill the right move?
More than a third of Americans believe it is better to invest in vehicles fueled by gas, IJR reported.
"If you were buying a car today, which do you think is a better overall investment?" respondents were asked in a YouGov poll.
Thirty-seven percent believe a gas-powered car is a better investment while 21% say the same about electric vehicles.
Advertisement - story continues below
According to The New York Times, gas prices hit a record high earlier this month at $4.33 per gallon.
Truth and Accuracy
We are committed to truth and accuracy in all of our journalism. Read our editorial standards.
Comment Down Below
Conversation